Extruded fenders are simple rubber profiles, usually bolted to the structure. Extrusion molding can be made to virtually any length and then cut and drilled according to the requirements of each application.

Extruded fenders are suitable for frame dock, tugs, and other workboats; Smaller bottom width, Easy for installation and maintenance. Extruded fenders are available in many other sections as well.


Features of Square Fenders:
- Suitable for the quay, dock, and small tugs.
- Commonly used on the bow or stern of smaller tugs.
Dimensions: (mm)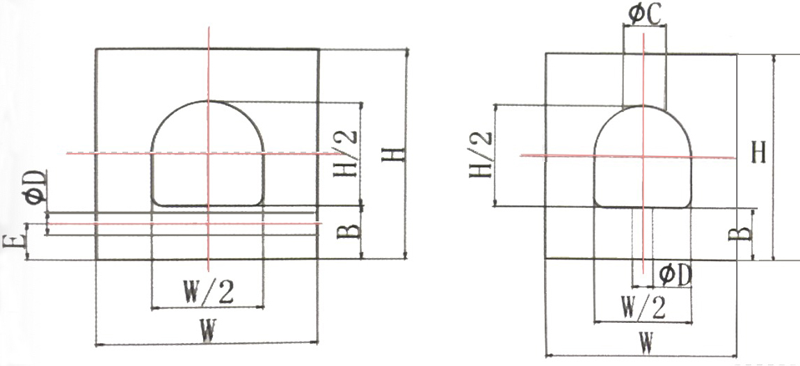 | | | | | | |
| --- | --- | --- | --- | --- | --- |
| H | W | B | C | D | E |
| 100 | 100 | 25 | 30 | 15 | 25 |
| 150 | 150 | 38 | 40 | 20 | 30 |
| 200 | 200 | 50 | 50 | 25 | 45 |
| 250 | 250 | 62 | 60 | 30 | 50 |
| 300 | 300 | 62 | 60 | 30 | 50 |
| 350 | 350 | 75 | 75 | 30 | 60 |
| 400 | 400 | 100 | 75 | 35 | 80 |
| 500 | 500 | 125 | 90 | 45 | 90 |