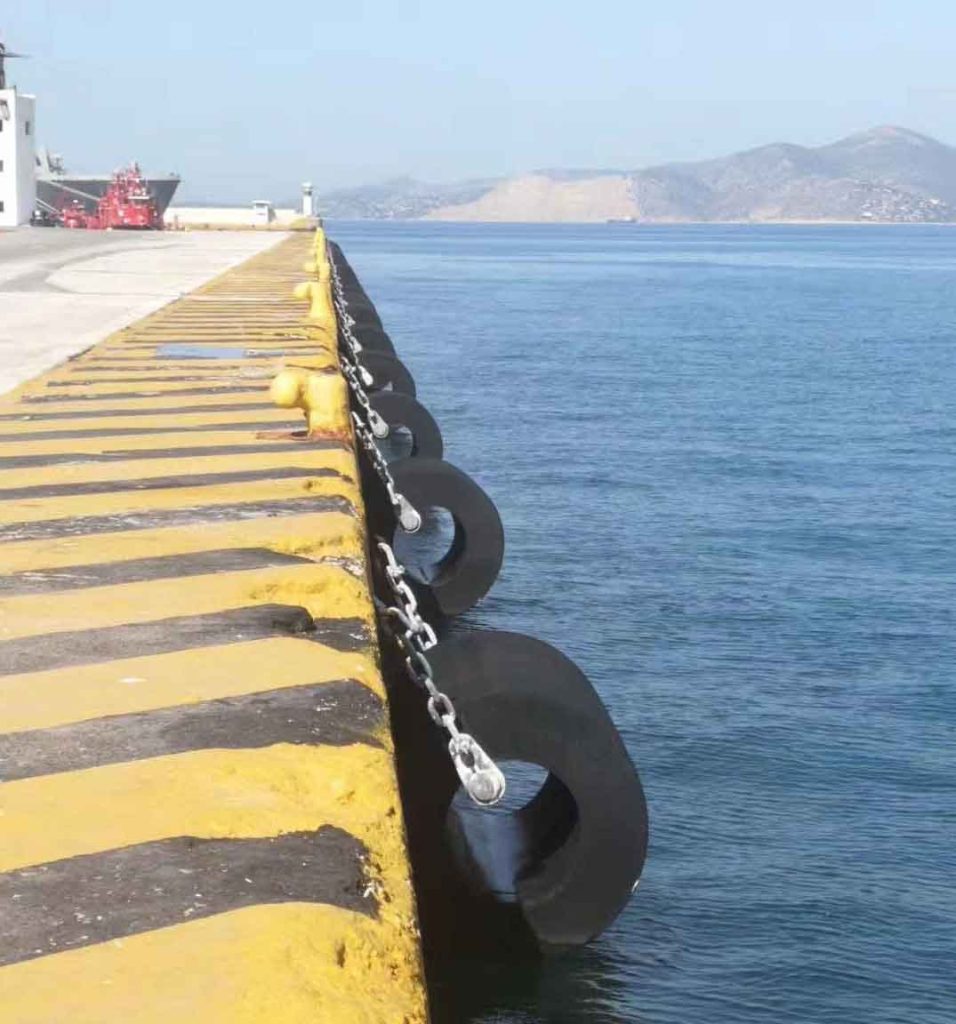 Marine Fenders
Marine fenders are marine equipment specially designed to provide safety for ports and vessels against collisions with other vessels. These equipment are designed to provide a buffer effect for your vessel to avoid damage when colliding with other vessels, docks, ports, or berths. Therefore, these are also referred to as marine bumpers.
Due to the high-performance and easy mooring characteristics of marine fenders, it is widely used in various extreme environments, ensuring long-lasting performance and requiring no maintenance. Marine fenders can be installed with bolts or chains because of the different types of fenders and installation locations.
As a leading designer, manufacturer and supplier of marine rubber fenders, Boomarine provides various shapes of fixed marine fenders, as well as pneumatic fenders, foam-filled fenders, and ship launching airbags. We provide cost-effective end-to-end solutions as a designer and supplier of high-performance and advanced marine fender systems. Our company can provide injection-type and extruded-type marine rubber fenders. Most solid rubber fenders are equipped with steel plates to reduce hull pressure.