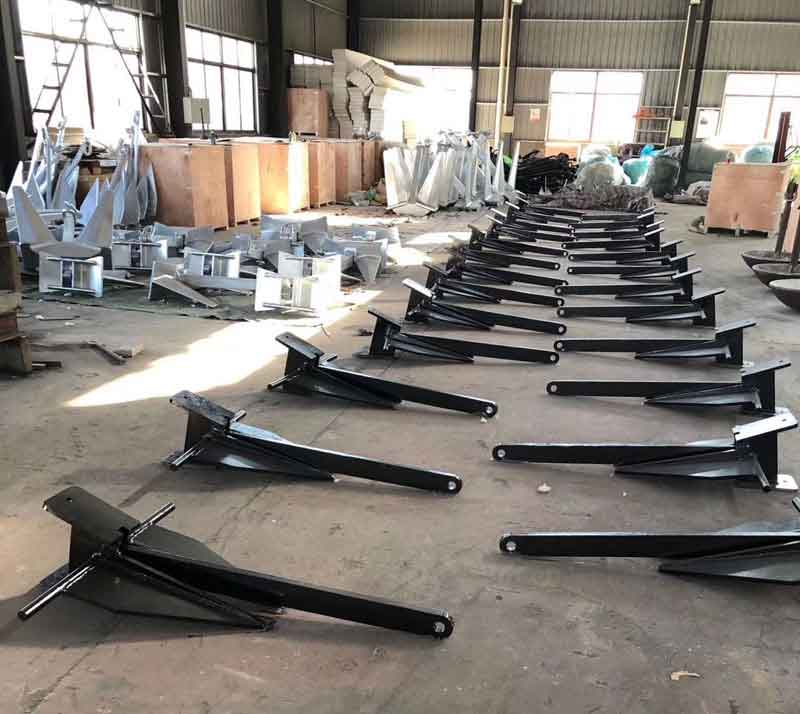 Marine Anchors
Marine anchor is an important safety device to maintain the stability of the vessel when the vessel is docked. No matter what type of vessel you owned, a safe and reliable anchor is an important factor to ensure the safe docking of the vessel.

When choosing the right marine anchor, there are many factors to consider, including the vessel types, the size and weight of the vessel, and the docking environment. Besides, it needs to be used in conjunction with the anchor chains. No matter under what circumstances your marine is docked, Boomarine can provide the right anchor for each vessel!

Boomarine mainly manufactures and provides two types of marine anchors, HHP Anchors and Stockless Anchors. Including AC-14 anchors, Spek anchors, Hall anchors, HHP delta flipper anchors, MK5 anchors, etc. All anchors finish with H.D.G or black paint. In addition, we support any third-party company inspection, classification society certificates BV, LR, ABS, NK, etc. are available.