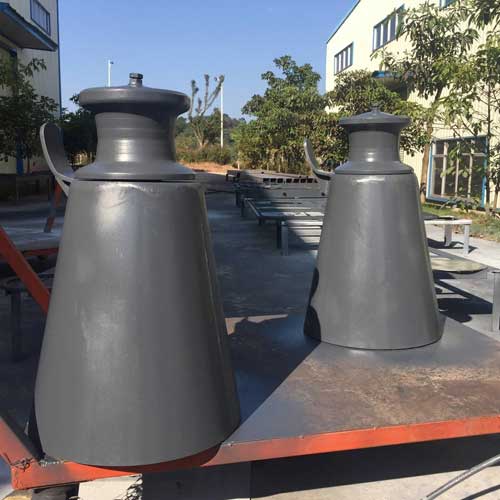 Roller Fairleads
Every vessel uses a mooring roller fairlead, which is a guiding device installed on the circular base of the deck, to change the direction of the mooring rope, and guide it to connect to other equipment. The roller fairlead can also effectively reduce the vibration and friction of the mooring ropes on the other surface.
There are two types of roller fairleads: roller type and fixed type. Our roller fairleads are designed for mounting free on the deck, welding to the bulwark, and the rope turn of 90°.
Boomarine manufactures and supplies mooring roller fairleads, swivel head anchor fairleads, pedestal fairleads, warping rollers. We supply standard types and provide customized products as well. All the products are strictly inspected by our QA department or third-party company before delivery.