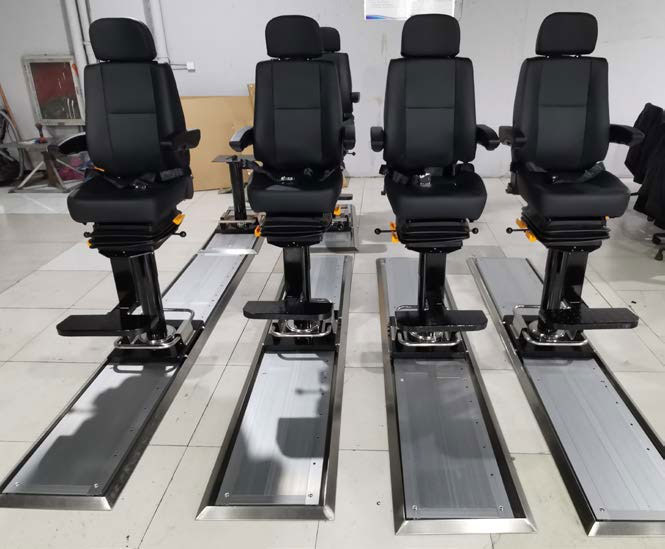 Pilot Chairs
Marine pilot chairs are also called captains chairs or helm seats, which are designed to provide boat drivers with the most comfortable driving experience. Its design is ergonomic and aesthetic without being fatiguing. The frame of the seat is made of aluminum alloy, which is strong and durable. The seat cover is made of marine-specific leather, which is anti-mildew and UV resistant, and is suitable for harsh marine environments. Its interior uses high-resilience styling foam to ensure the comfort of the seat.
The backrest angle and height can be freely adjusted within a certain range. The armrests can be adjusted and folded. And equipped with a marine anodized aluminum alloy oval large column base, which can be moved on double sliding rails.
Our marine pilot chairs feature a streamlined design and high-strength materials for increased longevity. The comfortable ride makes the marine pilot's working environment less boring. As a professional marine chairs supplier, whether you call it a pilot chair, helm chair, captains chair, navigation chair or operator seat, we have the right chair for your vessel.