BM-003 Type Pilot Seat is a comprehensive suspension seat suitable for merchant ships, work boats and other large ships. Like the other models in our pilot chairs offering, this seat still offers excellent comfort and adjustability. Ergonomically designed, ideal for long voyages.
The elegant BM-003 type pilot seat design retains the aluminum alloy structural frame design to make it more durable. And the steel frame core and PU cold foam disposable foam synthetic seat back and seat cushion make the pilot's ride more comfortable. Outsourcing leather or fabric ensures its durability. The backrest inclination and headrest are adjustable, and the armrests are slender folds. The seat can be paired with a base to provide height adjustment and fore and aft movement. The steel structure footrest can be folded at any time.
Our pilot seats feature high-performance mechanical suspension and are designed to work in rough seas and rough sea conditions. As a professional pilot chairs supplier, Boomarine provides professional navigator seat solutions. We specialize in supplying marine seats, helm chairs, operator chairs, seat bases, and sliding deck rail systems. Please feel free to contact us if you have any demands.
BM-003 Type Pilot Seat Features:
Aluminum alloy and steel structure frame, ensure the durability of the seat.
Ergonomic design makes long cruising without fatigue.
Highly contoured cushion and PU cold foam disposable foam synthetic seat cushion to bring a comfortable ride.
High-strength aluminum alloy guide rails and positioning bases ensure the reliability of the overall movement of the seat.
Mobile base, lifting column using steel products, stainless steel products synthesis, air pressure bar is imported from Germany Stabilus.
Seat height can be freely adjusted within a certain range, and the whole can be moved back and forth.
Headrest, seat cushion, and backrest can also be adjusted within a certain angle tilt.
Seat can be rotated 360°, with multi-point positioning.
The pedals are made of rubber and steel core, the height of which can be adjusted or folded.
Seat armrests can be adjusted at an angle and can be folded.
BM-003 Type Pilot Seat Function Data:
The upper part of the seat can be moved back and forth by 120mm, and the height can be adjusted by 60mm.
Seat pneumatic lift 0-150mm.
The inclination range of the seat surface is ±12°.
Air-adjustable lumbar support, seat back can be adjusted from 85°-150°, headrest can be adjusted up and down by 50mm.
Tiltable 80mm armrest.
The seat can move 0-4000mm on the guide rail, the transmission part is wheeled unimpeded with double sliding, multi-point positioning control.
The width of the guide rail is 500mm and the depth is 28mm, which can also be made according to customer requirements.
The seat can be rotated 360°, with 4-point positioning control.
The pedal can be turned up by 90°, and can be adjusted up and down by 0-50mm.
The seat can withstand a torque of 150FT.LB or more, meeting international standards.
Can withstand a weight of up to 260kg.
Chair surface shape and color can be customized according to customer requirements.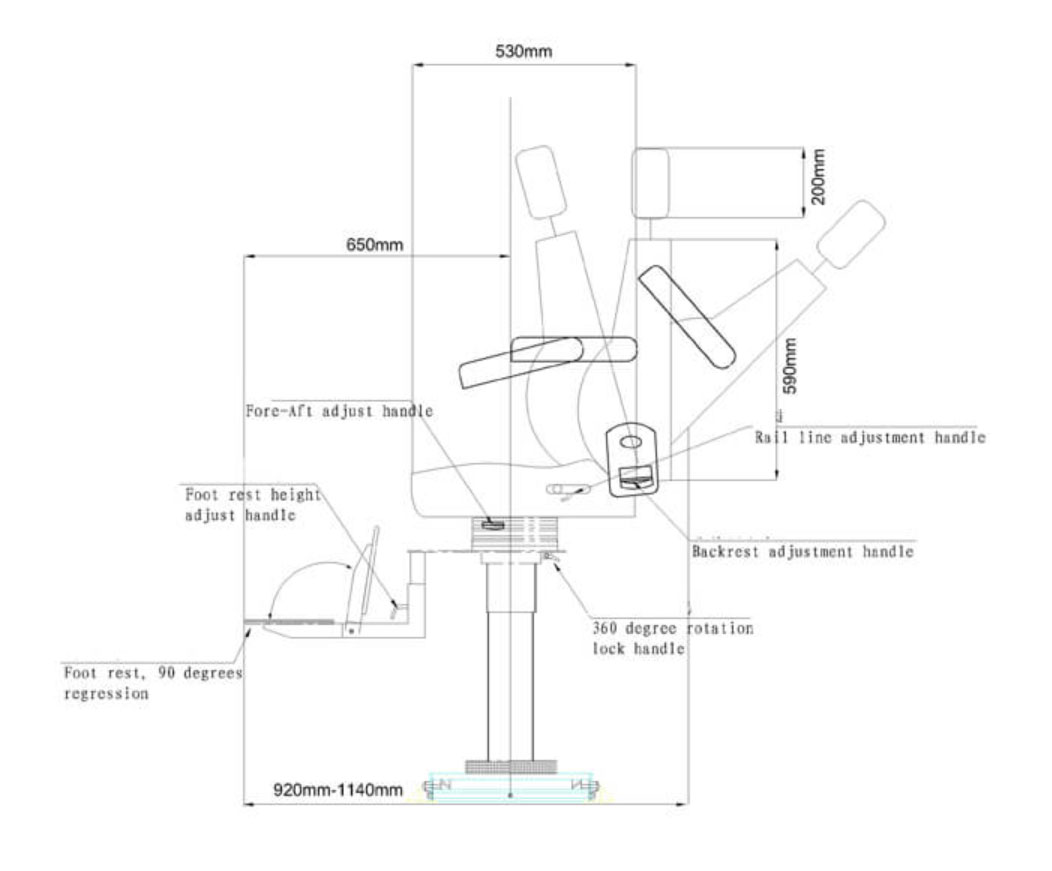 Applications of Captain Chairs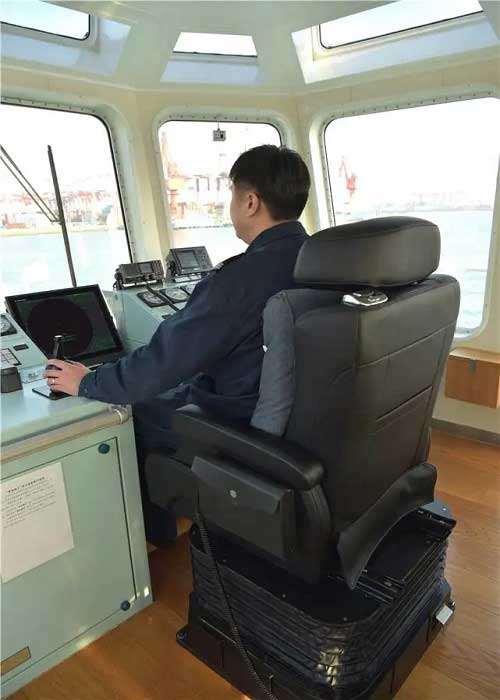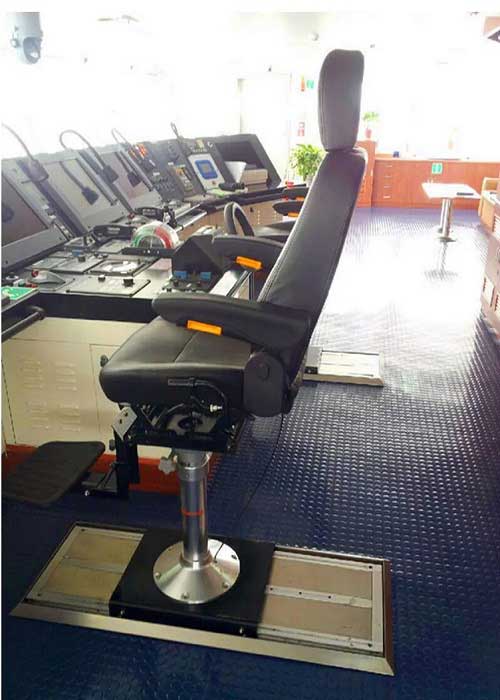 What are the differences in water repellency, water resistance and waterproof?
All warranty claims require 3 things:
Water-repellent fabric sheds water but is permeable to air. The fabric is tightly woven and/or has a finish applied that causes the water to bead up and run off.
Water-resistant fabric is constructed to hinder the absorption and/or penetration of water. This type of material does soak through in heavy rain and prolonged exposure to water.
Waterproof fabric is impermeable to air and water. To make a product waterproof, all seams need to be sealed and/or taped closed. Note, waterproof fabric can get wet but the backing will be waterproof.
Product Photo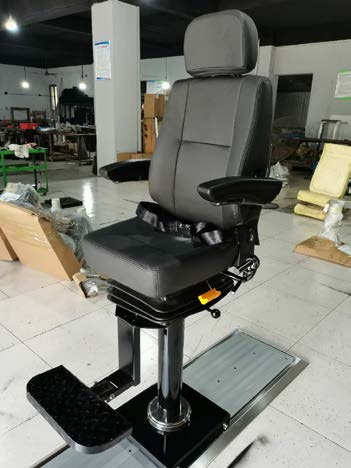 Our Service
Pre-sale Service
* Inquiry and consultation support.
* Sample testing support.
* View our factory.
After-sales Service
* Training how to install the machine, training how to use the machine.
* Engineers can repair machinery overseas.
FAQ
Recommended Products