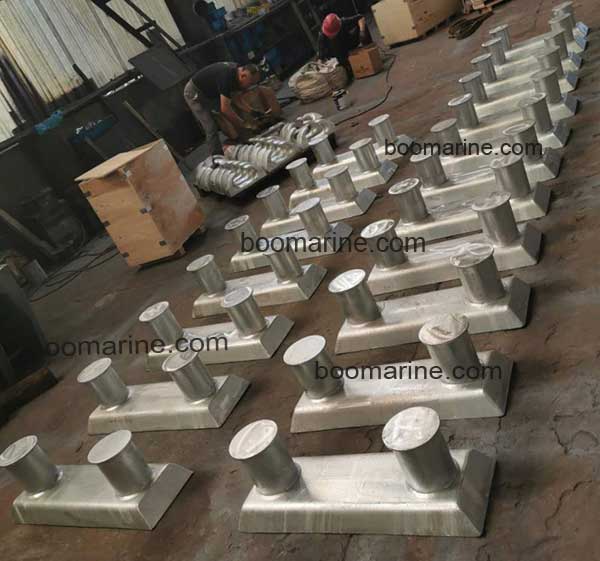 Marine Bollards
Marine bollard is a fixed structure with one or two short posts attached to the deck for fastening and operating cables, made of steel and painted with anti-rust shop primer.
When choosing a suitable marine bollard, the following aspects should be considered: mooring mode, mooring rope type, size and angle, draught changes during ship loading and unloading, and other environmental factors.
Boomarine is a professional marine bollards manufacturer and supplier. We supply various types of marine bollards, such as NS2584 bollards, DIN82607 bollards, ISO13759 bollards, JIS F2001 bollards, and JIS F2804 cruciform bollard, etc. We provide standard types as well as custom-made bollards. Besides, our marine bollards have all classification certificates such as ABS, BV, DNV, LR, etc. In addition to marine bollards, we also supply mooring bollards, if you have any needs, contact us immediately!