JIS F2804 Cruciform Bollard, also known as the Cross Bitt Bollard, is a commonly used mooring bollard on ships. It is designed and manufactured according to Japanese Industrial Standards. Its advantages are small size and easy to use, but its disadvantage is its small SWL, which is only used for small ships with steel wire ropes. Because the mooring ropes on large ships are too large to be fixed, so the bollard is not suitable for large ocean-going sailboats. It is usually used for tugboats, moorings, cargo handling, ship handling, etc.
The cruciform bollards could be made of welded steel or seamless pipe. Welding parts have no cracks, scars, holes, shrinkage, or alluvial soil such impact strength and appearance of the defects. When made of seamless pipe, the outer diameter and wall thickness shall not be less than the requirements in standards. Its size ranges from 150mm to 350mm, and its weight ranges from 33KG to 186KG.
According to the JIS F2804 standard, the cruciform bollard should be free from harmful defects, welded firmly, and the appearance strain should be as small as possible. JIS- F2804 is one of the standard configurations for ship construction issued by the Japan Standards Association. Now F2804-1976 has replaced the old F2804-1973 as the latest standard.
Boomarine is a professional supplier of marine equipment. Our mooring bollards are certified by any IACS classification society such as CCS, ABS, BV, DNV, LR, NK, etc. We can also meet your special requirements for all types of mooring equipment. If you have any needs, please feel free to contact us.
Features of JIS F2804 Cruciform Bollard:
Long working life, up to 15-20 years.
Nice shaped, good quality and with very low maintenance.
Strong and durable designs.
Can be customized according to customers' requirements.
Dimensions: (mm)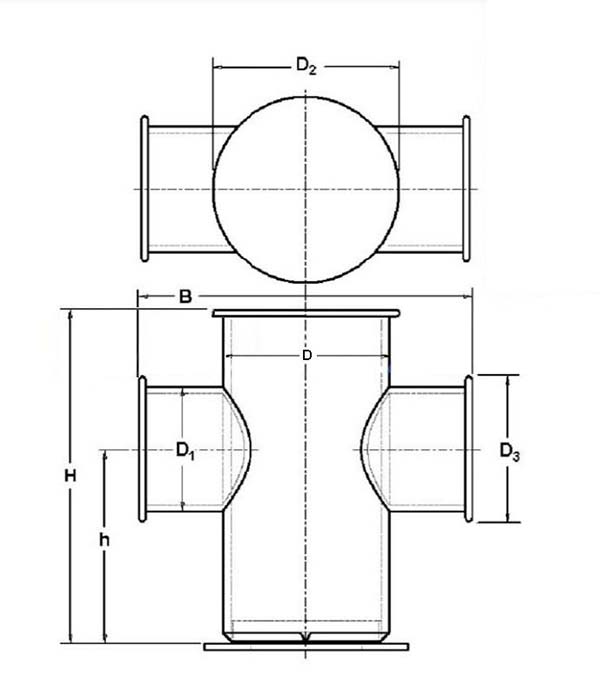 Dimensions
Nominal Dia.
H
h
B
D
D1
D2
D3
Mass Kgs
Wire Rope Dia.
150
480
280
460
165
114
206
158
33
16
200
560
320
520
216
165
256
206
60
22
250
640
360
610
267
216
308
256
102
28
300
680
380
660
318
267
360
308
154
34
350
720
420
720
355
267
400
312
186
38
Why Choose Us?
Mooring bollards are important equipment for ships. Boomarine can design and provide the best products and good services.
1. Professional sales:
We value every inquiry sent to us to ensure a fast and competitive quotation.
We cooperate with customers to bid. Provide all necessary documents.
2. On-time delivery:
We put your order into our tight production plan to let our customers understand the production process and ensure your on-time delivery.
After your order is shipped, a shipping notice/insurance will be sent to you immediately.
3. After-sales service:
After receiving the goods, we will accept your feedback as soon as possible.
We can provide installation instructions, if you need them, we can provide you with global services.
Our sales are 24 hours online at your request.
Recommended Products