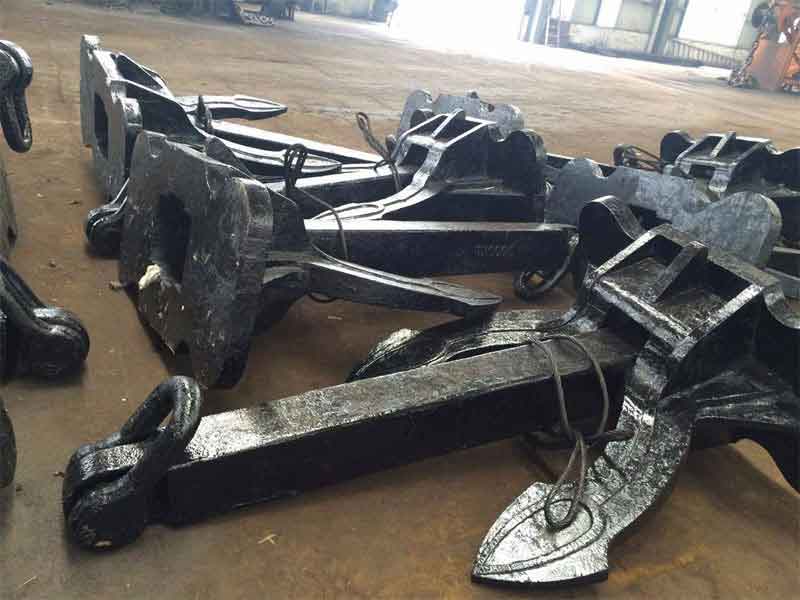 Stockless Anchor
Stockless Anchor has no stock, and the two anchor flukes can rotate relative to the anchor shank and grasp the bottom at the same time. It is suitable for various types of small boats and commercial shipping industry.
The anchor head and anchor trunk are cast separately, the hole on the upper part of the anchor trunk is connected with the Anchor shackle, and the hole on the lower part of the anchor trunk can be inserted into the pin shaft. The anchor head is a whole composed of anchor pawl and anchor crown, with a hole in the middle. The anchor shaft passes through the hole, and two semicircular grooves are next to the hole. The pin shaft is embedded in the semicircular grooves so that the anchor pawl plane can turn to the anchor shaft within a certain angle range, so it belongs to the class of anchor turning pawl.
All stockless anchors supplied by Boomarine are approved by DNV, LR, ABS, BV, RINA, RS, IRS, KR, NK, CCS, etc.