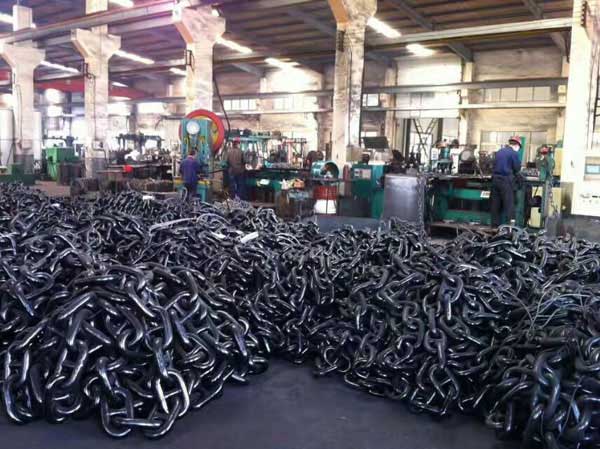 Anchor Chains
Anchor chain refers to the special chain that connects the anchor to the hull and transmits the anchor's holding power. The anchor chain is composed of multiple similar closed-loop links. Each link is connected to the adjacent one, and finally forms a chain of any specified length. It is usually composed of anchor end chain, middle chain, and end chain.
According to the structure of the chain link, it can be divided into stud link chain and studless chain, and the strength of the former is greater than that of the latter. In addition, when choosing the right chain, the maximum load, the required length and the storage plan should be considered.
Boomarine supplies studless chains and stud link chains finished with black paint or H.D.G.. And all class certificates such as ABS, BV, DNV, LR, etc. are available. As a leading supplier of marine equipment, Boomarine has marine anchors, marine fenders , anchor chains, and other deck equipment for your choice. We can provide you with an integrated and tailer solution.