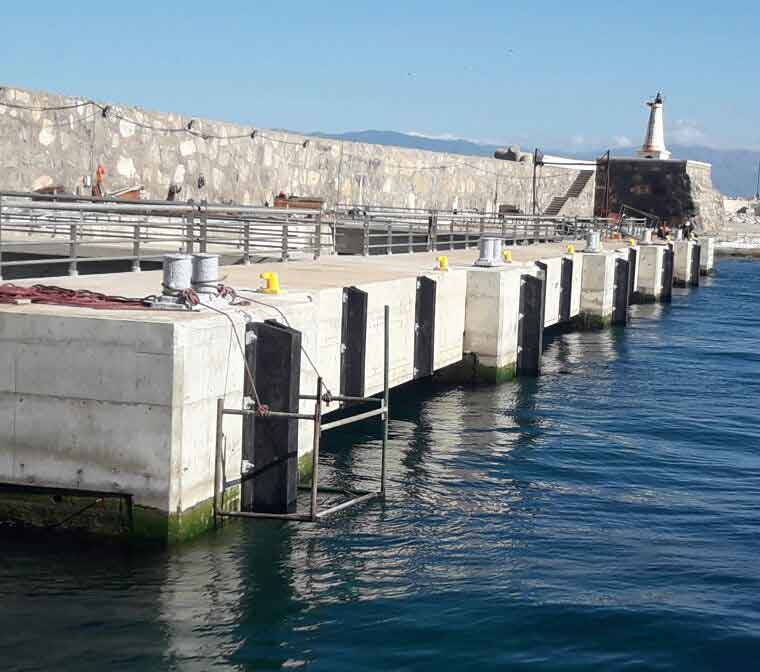 Rubber Fenders
Rubber fenders are mainly used in the marine industry as "bumpers" to absorb collision energy during ship-to-ship and ship-to-quay collisions to protect ships and quays from damage. To ensure their long service life under often harsh conditions, they are made of high-grade rubber that can withstand the harshest environmental conditions, using the highest standards of fender manufacturing processes.
As a professional rubber fender supplier, Boomarine provides rubber fenders in different shapes, including arch-type, cylindrical-type, W-type, M-type, CO-type, SC-type, GD-type, etc. All these types of rubber fenders have their unique features and are available in different specifications and uses.
Since customers trust the quality of our rubber fenders, our fenders are widely used in bulk terminals, container terminals, large and small ships, etc. all over the world. In addition, our rubber fenders have obtained various classification society certificates such as CCS, ABS, BV, LR, KR, DNV-GL, NK, RMRS, RINA, etc. We are committed to providing customers with high-quality, low-price marine equipment.