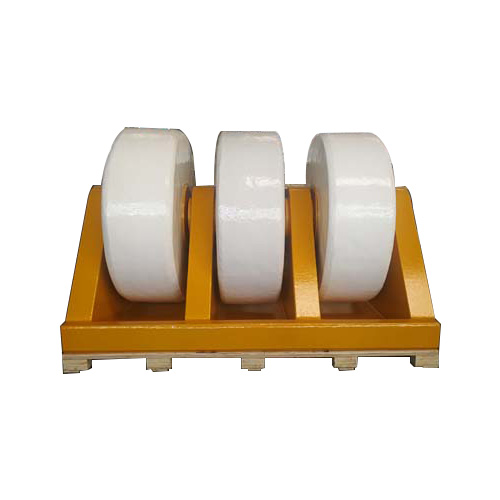 Marine Roller Fender
Roller fender is a type of dock marine fender, made of stainless steel and composites, rolling resistance is very low, and almost requires no maintenance.
Roller fender is usually used to guide the ship to enter space-restricted areas. They are widely installed on the walls of dry docks and other restricted channels to help guide ships and prevent hull damage. It is also used to require lower energy capacity berth angles and lock ports.
Roller fender is also used to mount on a fixed axis supported by a special frame. It has a sliding shaft with a post latent wheel to absorb as large energy as possible. The roller fender has a fixed axis that makes it very suitable for the pier and the wall of the lock. The main characteristic of the marine roller fender is that when the ship is berthing, the fender can rotate with the ship's displacement, and produce a certain deformation to absorb part of the impact energy of the ship. Roller fender is suitable for docks, locks, all kinds of restricted waterways, and protruding corners of docks.
Boomarine is a professional marine equipment manufacturer and exporter, our marine rubber fender has been recognized by many international buyers as reliable products. We also offer class certificates such as BV, LR, ABS, NK. If you are interested in our products or if you have any questions, please feel free to contact us for more details.
Features of Marine Roller Fender:
Low reaction force and high energy absorption
Low scrolling resistance
Low maintenance frame design
High bearing capacity
Usually maintenance-free
Composite bearing removes contact with metals and metals
Applications of Marine Roller Fender:
Water gates
Entrance to ship locks
Dry-dock entrances and walls
Some exposed corners and entrances
Other narrow or exposed areas.
Dimensions: (unit: mm, kgs) – Download PDF at this page for more details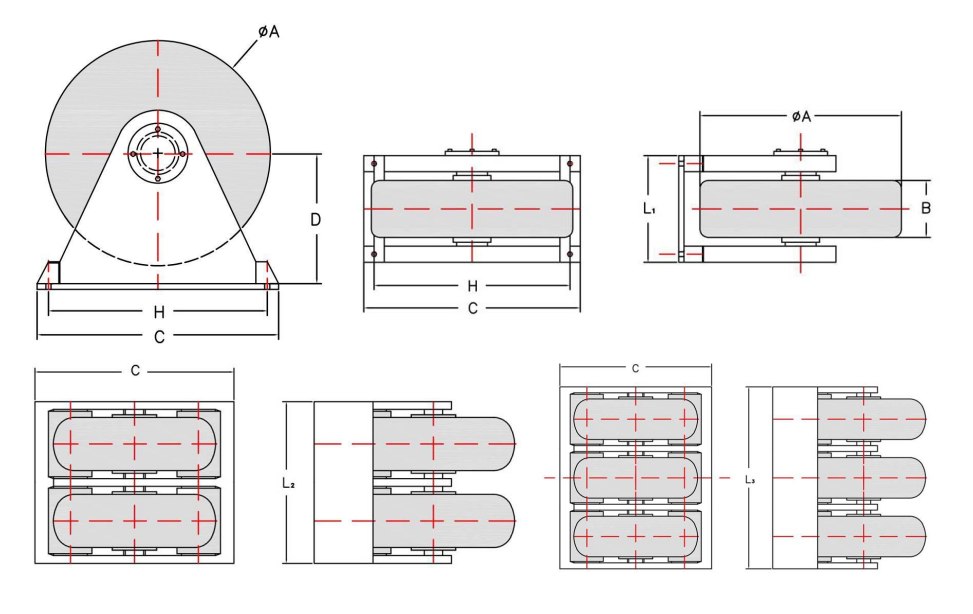 What types of marine roller fenders can we provide?
Our Roller Fenders have two types, roller fender type A and roller fender type B.
Type A Roller Fener
Type A roller fender can rotate with 20% deflection during berthing which makes it can absorb part of impact energy.
Type B Roller Fener
Type B roller fender can rotate on three fixed axles, it has a sliding axle in front of two idler rollers to absorb the greatest possible energy during compression of the wheel into the casing.
Type (AxB)
R1
R2
R3
A
B
C
D
L1
H
Weight
L2
Weight
L3
Weight
600×200
600
200
695
320
420
620
127
770
245
1120
365
750×250
750
250
870
400
510
775
249
935
501
1360
735
900×300
900
300
1040
480
610
930
465
1120
878
1630
1291
1200×400
1200
400
1380
640
820
1240
1045
1500
2041
2180
3005
1500×500
1500
500
1740
800
1010
1550
2011
1850
3915
2690
5784
1800×600
1800
600
2080
960
1210
1860
3441
2215
6701
3220
9891
2100×700
2100
700
2440
1155
1410
2205
5610
2590
10925
3770
15895
2400×800
2400
800
2770
1280
1610
2480
8115
2950
15701
4290
23300
Roller fenders can be installed in various combinations, such as:
Stack double or triple fender can cover a larger height of the tidal area.
Parallel to guide the vessel through a narrow channel.
Tilt installation to accommodate hull.
Product Photos: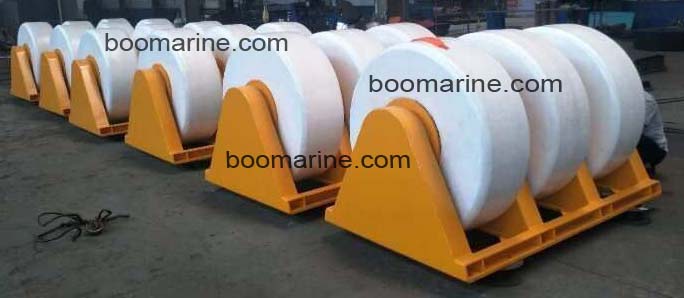 FAQ
Recommended Products