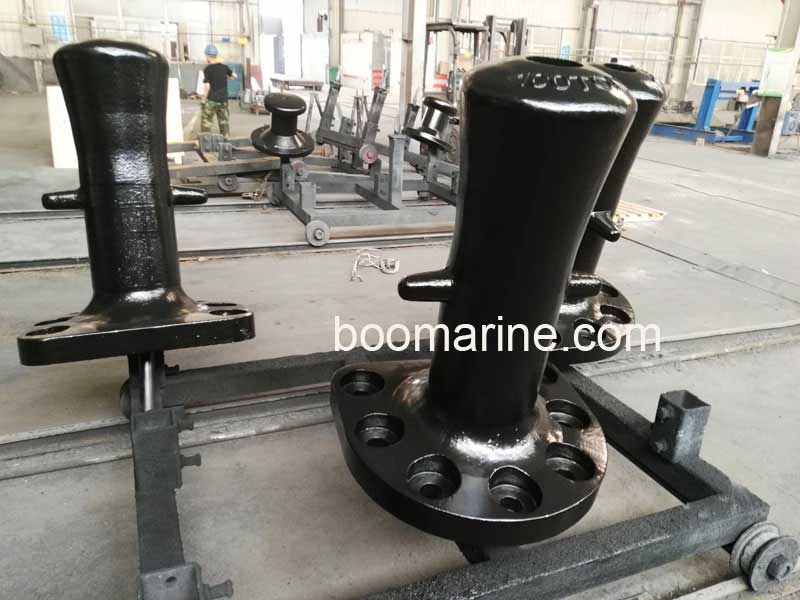 Mooring Bollards
Mooring bollards are a simple and cost-effective way to achieve mooring requirements. It can be found in container and passenger terminals, general cargo and ro-ro terminals, and all other types of port facilities. It is mainly made of spheroidal graphite cast iron, cast steel and stainless steel, each of which has its own characteristics for mooring bollards.
How to choose suitable mooring bollards? Mainly should consider the mooring mode, draught changes due to loading and unloading, wind and current forces, swells, wave and tidal forces, mooring line type and size, and the materials of mooring bollards.
Boomarine is a designer and supplier of marine mooring bollards, which could provide bollards with different capacities, shapes, and materials applied to different berths, shipyards, jetties, wharves, and ports. The normally used material is cast steel, ductile cast iron, and stainless steel, but ductile cast iron is our first choice for its high corrosion resistance and high tensile strength which can save much time and cost in maintaining. In addition, we can provide customized mooring bollards according to customer requirements.