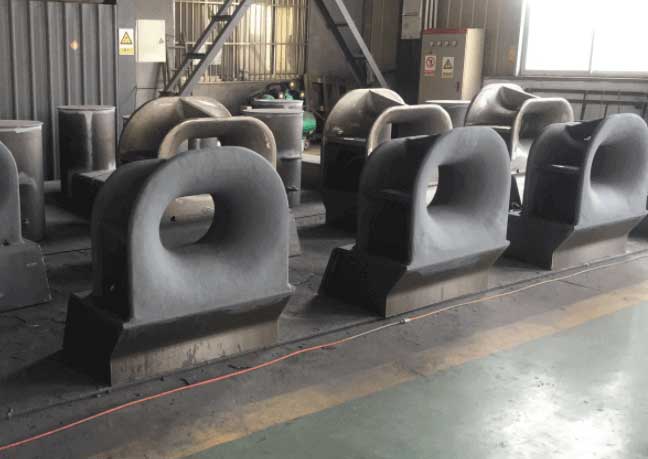 Mooring Chocks
Marine mooring chock has two types: bulwark-mounted chock and deck-mounted chock. It is a closed perforated fairlead built into the bulwarks or fixed to the deck. A closed hole in the bulwarks is used to limit the position of a cable from which it is derived. Its basic shapes are round, oval, and square. The different types of mooring chocks have different standards including ISO, JIS, DIN, NS, etc.
The mooring chocks are the most widely used mooring equipment in the shipping industry. Generally, we must pass through the mooring chock from the ship to the shore, from the ship to the buoy, and from the ship to the ship. They play an important role in the operation and berthing of the ship.
Boomarine is a leading mooring chock manufacturer and supplier, we can supply all kinds of marine chock class certificates such as BV, ABS, LRS, DNV, GL, RS, IRS, CCS, KR, NK, etc. And if you are interested in other marine equipment, such as marine anchors, marine bollards , and roller fairleads, etc. you can also contact our engineer.