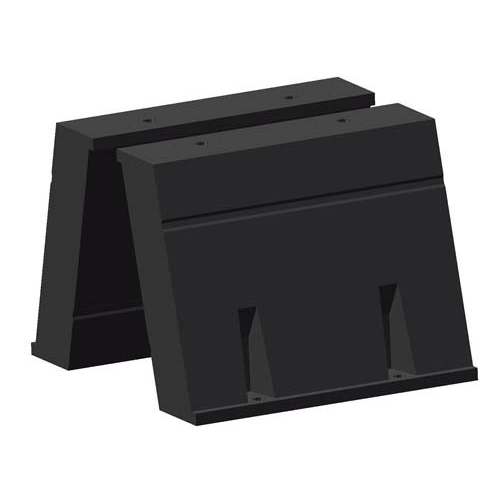 Leg Fender
The leg fender, also named element fender has high performance and can be combined into various types and sizes of fender systems to meet different berthing requirements in vertical or inclined compression.
Leg fenders are high-performance modular rubber fenders with exquisite geometry, easy to install, little maintenance, and high performance and efficient energy absorption. Leg fenders have multiple installations and can meet the requirements of different docks. The combined installation could reduce the compression performance during angle berthing.

The leg rubber fenders can be installed vertically and/or horizontally, which is very suitable for confined spaces. It is used for small docks to large mooring structures. This fender can also be installed with UHMW-PE surface pads or steel plates. Compared with traditional arch fenders, it provides a cost-effective and high-performance solution in a limited area.
 
The height of the leg fenders we produced and provided ranges from 250 to 1,600 mm, and the standard length ranges from 500 to 2,000 mm. Other sizes are available on request. Boomarine is a professional supplier of marine fenders, providing leg fenders with larger rated compression and higher energy absorption.
Features of Leg Fenders:
Modular design, suitable for small spaces.
Easy to install, maintain and replace.
Lightweight design, suitable for vertical, horizontal and mixed arrangement.
High energy absorption per unit weight.
Strong longitudinal shear force and large performance range.
The design compression deformation rate is 57.5%, and the energy absorption is about 10% higher than that of the super arch fender.
Applications of Leg Fenders:
Container Terminal
Grocery Terminal
Ro-Ro Terminal
Tanker Berths
Small Craft Berths
Fender Wall
Barge
Dimensions: (mm)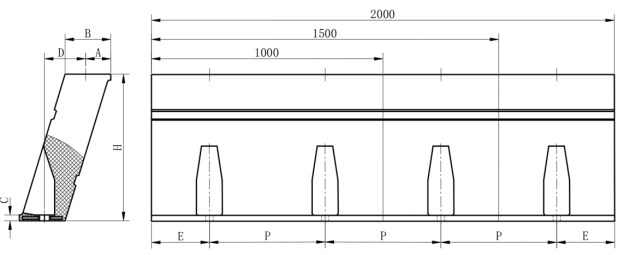 Type
Main Specifications
H
A
B
C
D
L
E
P
Bolts
MV300
300
47
94
15
94
2000
250
500
M20
MV400
400
63
125
17
124
2000
250
500
M24
MV500
500
87
158
20
142
2000
250
500
M30
MV550
550
87
172
20
170
2000
250
500
M30
MV600
600
87
188
20
199
2000
250
500
M30
MV750
750
118
235
26
230
2000
250
500
M36
MV800
800
129
250
26
240
2000
250
500
M36
MV1000
1000
162
322
31
310
2000
250
500
M42
MV1250
1250
202
401
36
388
2000
250
500
M48
MV1450
1450
228
454
41
454
2000
250
500
M48
MV1600
1600
257
500
50
480
2000
250
500
M56
Products Photos: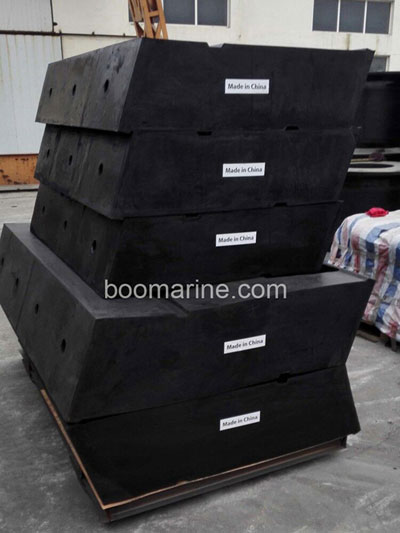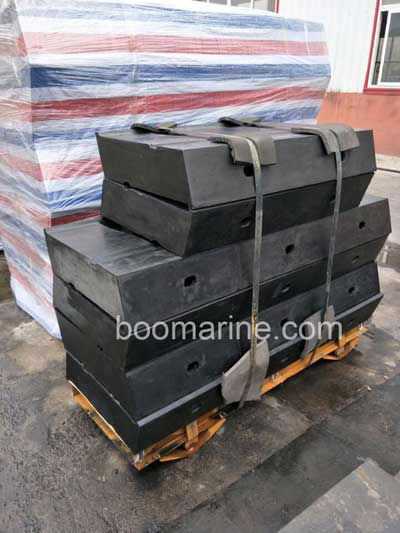 FAQ
Recommended Products