BM-002 type captains chair is ergonomically designed and comfortable to sit on, so you won't feel tired even if you cruise for a long time. It has a steel frame for durability. The seat cover is in leather and can also be made in fabric according to the customer's requirements. The height of the seat can be adjusted freely, and the lifting column is made of aluminum alloy and stainless steel, which ensures the service life of the seat.
Our captain chair is manufactured by a special process, and its appearance is treated with anti-rust treatment by salt spray test. It has a wide range of applications, especially suitable for all kinds of luxury passenger ships, yachts, etc. The overall strength of the seat meets the requirements of the "International HSC Specification", with a maximum load-bearing capacity of 260kg.
As a professional marine chair supplier, Boomarine can provide all kinds of marine pilot seats, including marine lightweight anti-wave seats, marine passenger seats, marine fixed seats and other seats. And, we guarantee high quality and low price supply.
BM-002 Type Captain Chair Features:
The lifting system adopts pneumatic lifting, stainless steel cylinder imported from Germany (Stabilus).
The lift of the chair is adjusted by handle, the lift column is made of aluminum alloy, and the adjustment range of pneumatic lift is 0-150mm.
Seat lift and tilt, front and rear movement, and backrest angle adjustment are all made of steel, which is durable.
Seat surface material is made of black high-quality PU imitation leather. Leather or fabric and color can be customized according to customer requirements.
Seat surface part can be tilted and adjusted by the handle, the angle can be adjusted ±12°, and the height can be adjusted by 60mm.
Seat backrest angle can be manually adjusted, the adjustment range is 85° – 150°.
The angle of the armrest can be adjusted through the knob as required, and the height of the headrest can be adjusted by 50mm up and down.
The length of the standard guide rail of the seat is 1.2m, if it needs to be lengthened, it can be customized according to requirements.
Seat can be rotated 360° in any direction, and is locked by the knob to locate the positioning groove every 90°.
The pedal is made of steel core and environmentally friendly rubber products, can be folded 90°, and the height is adjustable by 50mm.
The seat can withstand a torque of 150FT.LB or more and meet the standard of AD level.
The overall strength of the seat meets the requirements of the "International HSC Specification", with a load-bearing capacity of about 260KG.

BM-002 Type Captain Chair Technical Parameters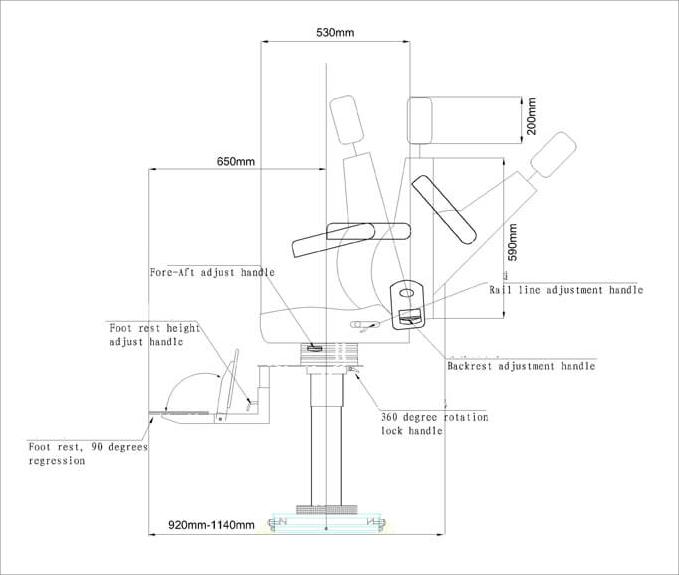 Product Photo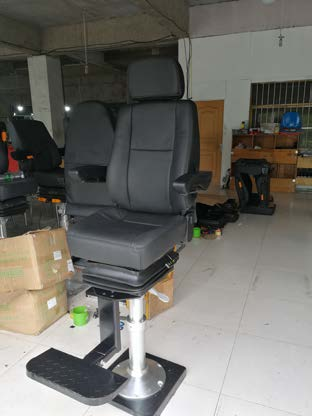 Applications of Captain Chairs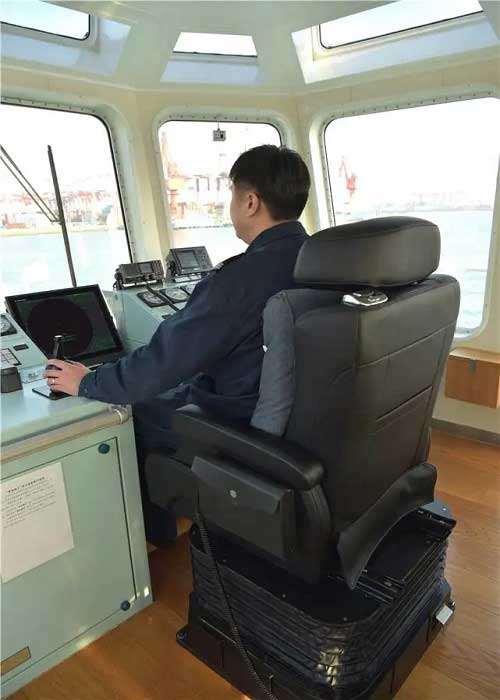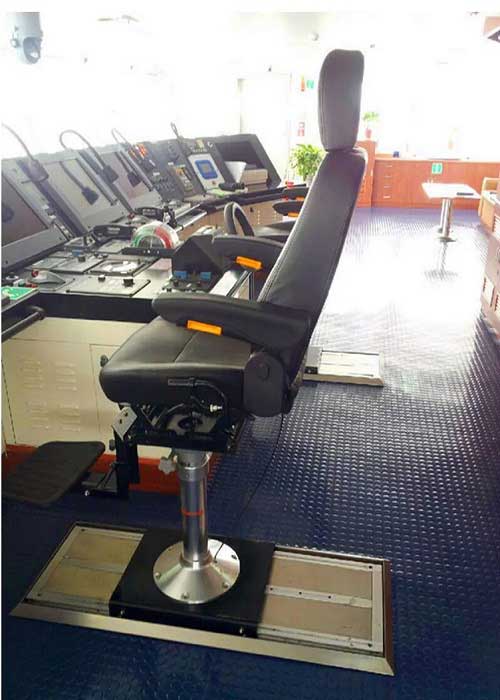 FAQ
Recommended Products