3pcs Stevpris Anchors Delivered to France
Stevpris Anchors, weight 5000kgs; 3pcs were delivered to France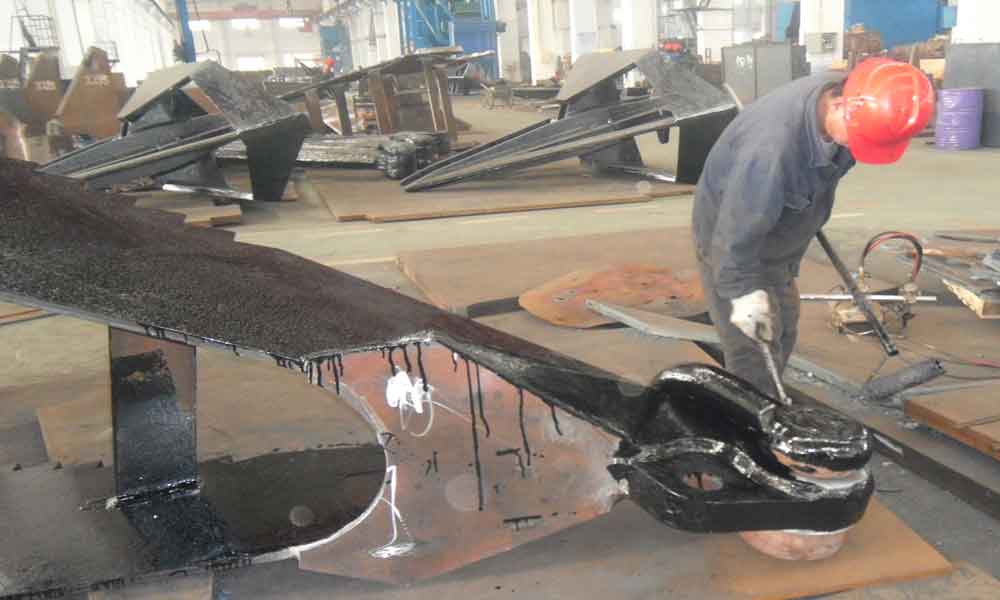 Boomarine supplies MK5 Stevpris Anchors with the following features:
HHP MK5 Anchor has Stevpris version and Stevshark versions.
High Holding Power Anchor
Widely used for Offshore and Fishing Farm projects;
Type: welding stockless
Material: high tensile steel plate
Weight from 300kg to 30000kg
MK5/MK6 Anchor is easy to handle, install and retrieve and is used to secure semi-submersible rigs and permanent installations.
MK 5/MK6 Anchor does well in hard soils such as limestone, calcarenite, very dense sands, and coral.
Certificate: ABS, LRS, BV, DNV-GL, NK, RINA, NK, RS, etc.