DIN 81907 Pedestal Fairlead, also known as warping roller or pedestal roller fairlead, is manufactured according to DIN 81907 standard. It is ship mooring equipment installed on a ship to guide and change the direction of the mooring rope.
Pedestal fairlead is composed of a cast steel roller and a steel conical or cylindrical pedestal. The pedestal fairlead is set on deck between the fairlead and the winch to change the direction of the cable. Its surface is polished, galvanized or bitumen painted, and has good anti-corrosion properties. According to the different top rollers, the fairlead can be divided into two types: cylindrical base and conical base. Our base can be equipped with a retainer, which can prevent the mooring rope from falling when the tension on the rope is relaxed.
DIN 81907 pedestal fairlead is available in two types: DIN 81907 type A and type B. Both types are single roller fairleads with bases. The rollers are flexible and can guide the rope. The surface of the roller and the base is smooth without any defects.
As a leading supplier of marine equipment in China, all the marine fairleads supplied by Boomarine are certified to meet your specific requirements (ABS, BV, DNLV, LR, CCS). We can also provide other options according to customer requirements, such as square or customized base. If you are interested in our roller fairleads, please feel free to contact us.
Features of DIN 81907 Pedestal Fairlead:
Made of high-quality cast steel for extra durability.
Flexible bearing or axle.
Surface of the roller and the base is smooth without any defects.
The surface is polished, galvanized or bitumen painted, which has good anti-corrosion performance.
Rollers are heat-treated and have a longer service life.
Base can be welded and customized.
Technical Requirements:
The pedestal material is a vessel that used steel grade A. The base platform diameter deviation is ±5mm, the roundness is not more than 3mm, the flatness is not more than 3mm, and the base height deviation is ±20mm.
The weld shall be smooth and uniform, without any defects such as burr, slag inclusion, welding bump, spatter and unsolder on the surface.
The roller should be flexible in rotation.
The roller surface shall be coated with asphalt paint, and the base surface shall be coated with antirust primer twice after rust removal.
Fill the oil cup and pin shaft hole with lubricating grease.
Parameters of DIN 81907 Pedestal Fairlead: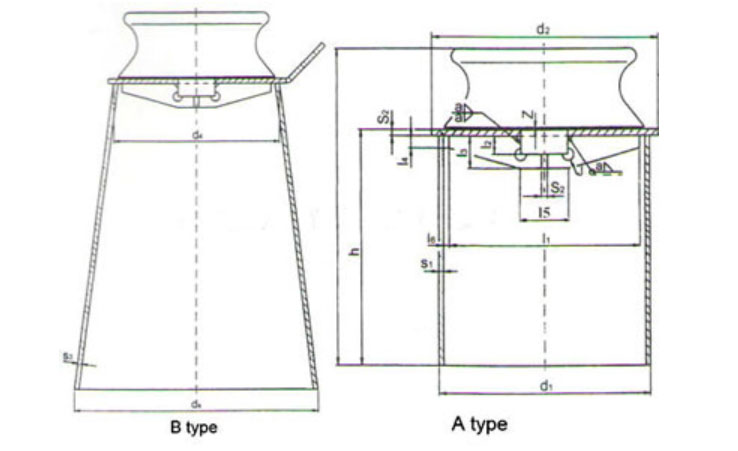 Dia of
Appropriate cable dia
Size
Weight
roller
Steel wire strength GB1102
Hemp
Synthetic
D1
H
S
Cast
Cast
6×24
6×30
6×37
rope
fiber rope
iron(HT)
steel(ZG)
100
11
11
11
40
28
160
128
3
9.4
9.9
150
17
17.5
15
45
32
240
211
3
32.1
33.8
200
22.5
21.5
19.5
55
40
310
251
3
64.6
68
250
24
26
24
65
45
380
298
4
108
114
300
30
32.5
28
70
50
440
321
4
159
168
350
37.5
39
34.5
75
55
500
346
4
235
248
400
41
39
39
85
65
560
371
5
336
355
450
44.5
47.5
43
–
82
620
394
5
413
462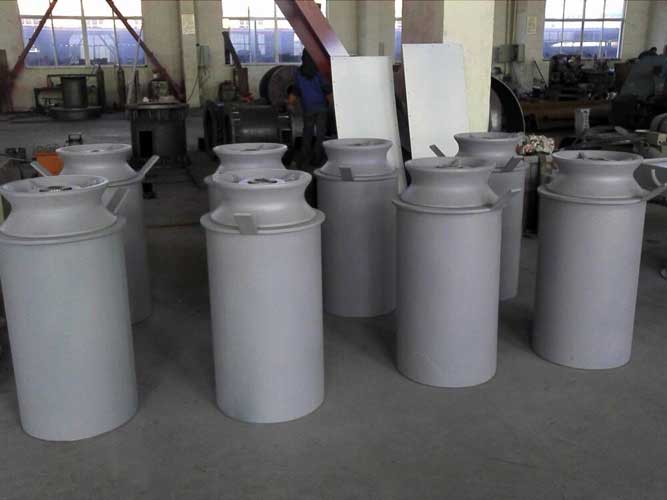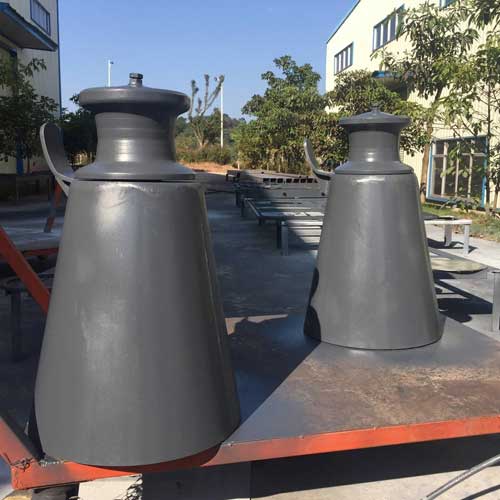 Why Choose Us?
We have the most professional technology and team. We can effectively control the quality.
Strong production capacity and sustainable supply. According to customer requirements, we support customization including product type and packaging.
We use 100% new materials and the best production technology, so our defective rate is less than 0.01%.
We have our own cooperative factory, so we can provide competitive prices and ensure fast delivery.
Recommended Products