PS-004 Type Ferry Seat
Suitable for sea travel that offers both comfort and safety making them essential equipment for any maritime journey.
The appearance and materials of PS-004 type ferry seat have been carefully designed and selected to ensure maximum comfort and durability.
Waterproofing and corrosion resistance to adapt to harsh marine environments.
Strict quality testing to ensure they meet national and international standards
Our PS-004 Type Ferry Seats are a type of seat specially designed for use on boats and ferries. The appearance and materials of these seats have been carefully designed and selected to ensure maximum comfort and durability.
PS-004 type ferry seats are typically made from high-quality materials such as hard plastic or metal frames, along with soft cushions and backrests to ensure passengers receive the utmost comfort during long voyages. In addition, these seats also feature various adjustable functions such as adjustable headrests, foldable armrests, and extendable footrests that allow passengers to choose different adjustment methods according to their preferences for a more comfortable experience.
Our PS-004 type ferry seats also possess characteristics such as waterproofing and corrosion resistance to adapt to harsh marine environments. They undergo strict quality testing to ensure they meet national and international standards in order to guarantee passenger safety.
During the voyage, passengers can also make use of additional features provided by ferry seats such as water bottle holders, storage bags etc., which help them better enjoy their journey at sea.
Overall, our ferry seats are high-quality seating options suitable for sea travel that offer both comfort and safety making them essential equipment for any maritime journey.
Features of PS-004 Type Ferry Seat
Passenger Comfort: PS-004 type ferry seats are designed to provide maximum comfort to passengers during their journey. This can be especially important on longer journeys where passengers may become uncomfortable and fatigued.
Safety: Our ferry seats are also designed with safety in mind. They incorporate features such as seat belts and armrests to ensure that passengers are securely seated and less likely to be injured in the event of an accident.
Accessibility: PS-004 type ferry seats are designed with accessibility in mind, allowing passengers with disabilities or reduced mobility to safely and comfortably board the ferry and take their seats.
Aesthetics: Our marine ferry seats can also be designed to complement the aesthetic of the ferry itself, enhancing the overall look and feel of the vessel.
Capacity: The ferry seats enable ferries to carry a greater number of passengers by making efficient use of the available space. This can be particularly important during peak travel periods when demand for ferry services is high.
Application Areas of PS-004 Ferry Seat
Sea tourism: Ferry seats are necessary equipment on ferries, providing passengers with comfortable seating so they can rest and enjoy the surrounding scenery comfortably while on board.
Transportation: Ferry seats play an important role in long-distance travel, providing passengers with comfortable seating so they can rest and relax during their journey.
Maritime patrol: Ferry seats on maritime patrol boats provide stable seating for law enforcement officers to maintain stability during high-speed navigation while carrying out their duties.
Land transportation: Ferry seats can be installed in land vehicles such as long-distance buses, providing passengers with comfortable seating during long journeys.
Vacation destinations: Some resorts may offer ferry services to provide tourists with a pleasant travel experience, and ferry seats provide passengers with comfortable seating to rest and enjoy the surrounding scenery.
Specifications of PS-003 Marine Ferry Seat
Product Configuration
1. Basic Configuration:
Each seat is equipped with armrests on the left and right, including seat cushions and backrests, backrest angle adjustment, row beams, beam trim heads, armrests, seat feet, installation of floor rails, floor rail decorative heads, floor rail decorative strips, installation accessories.
Armrest: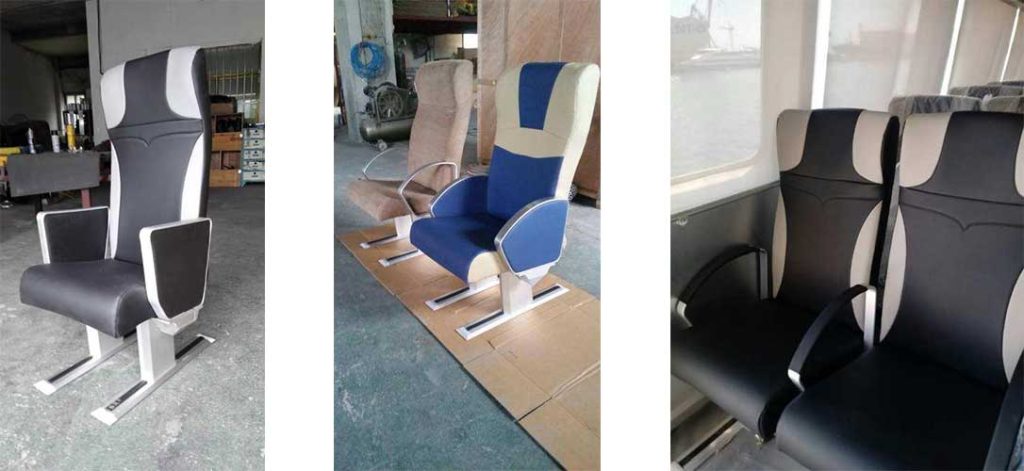 Backrest angle adjustment: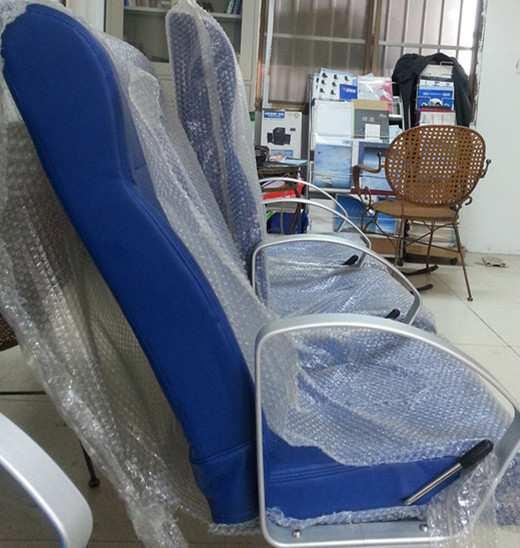 Beam and rail decoration:

2. Optional Configuration:
Life-saving pocket, seat number, magazine bag, table board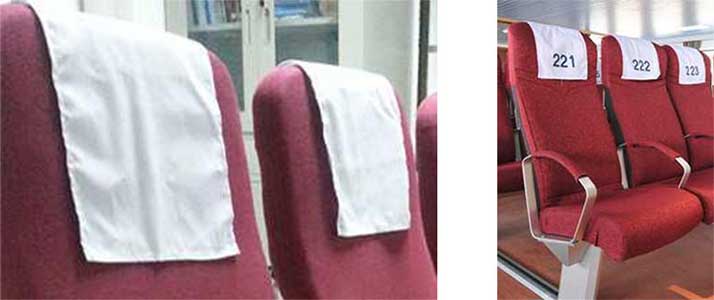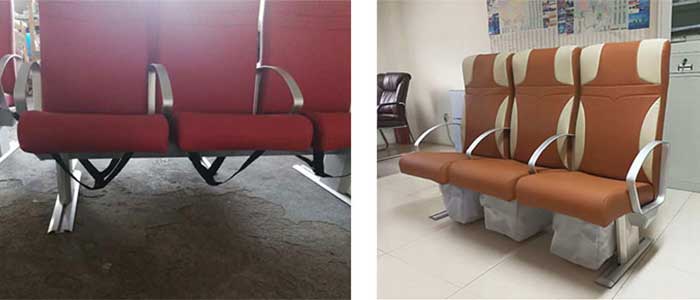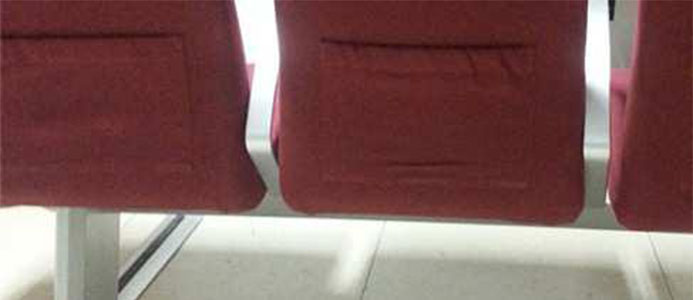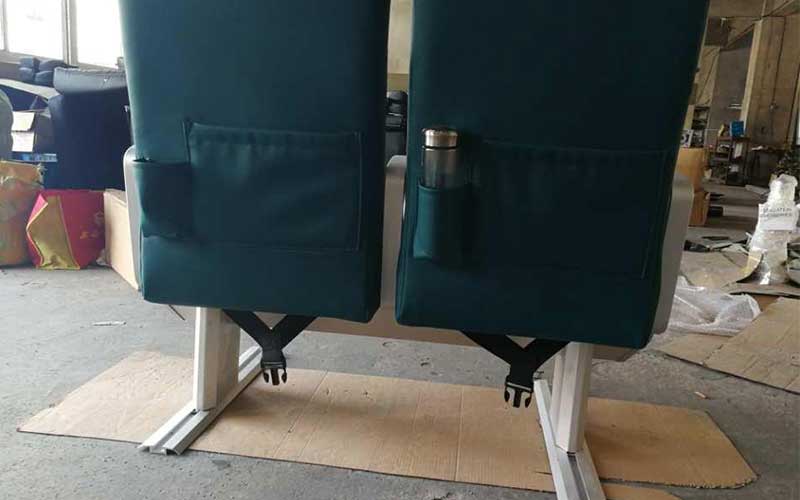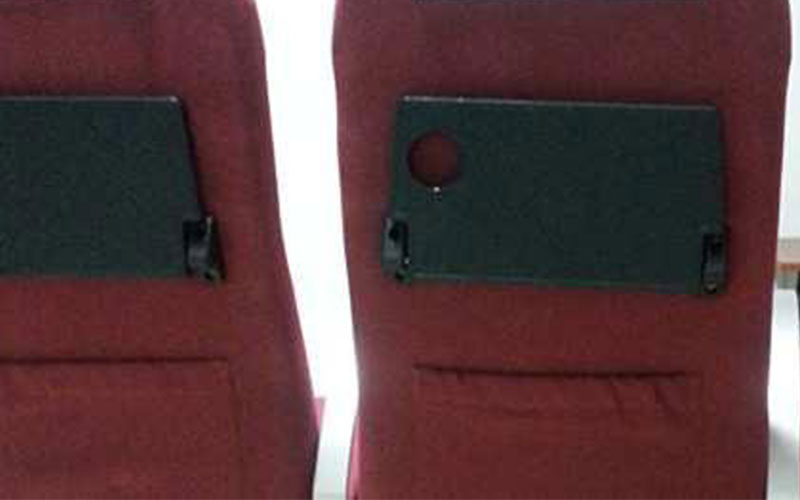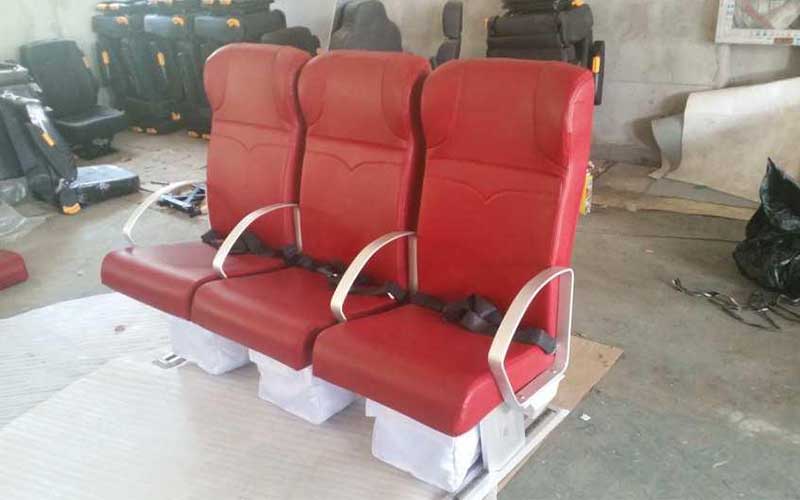 Material of PS-004 Type Ferry Seat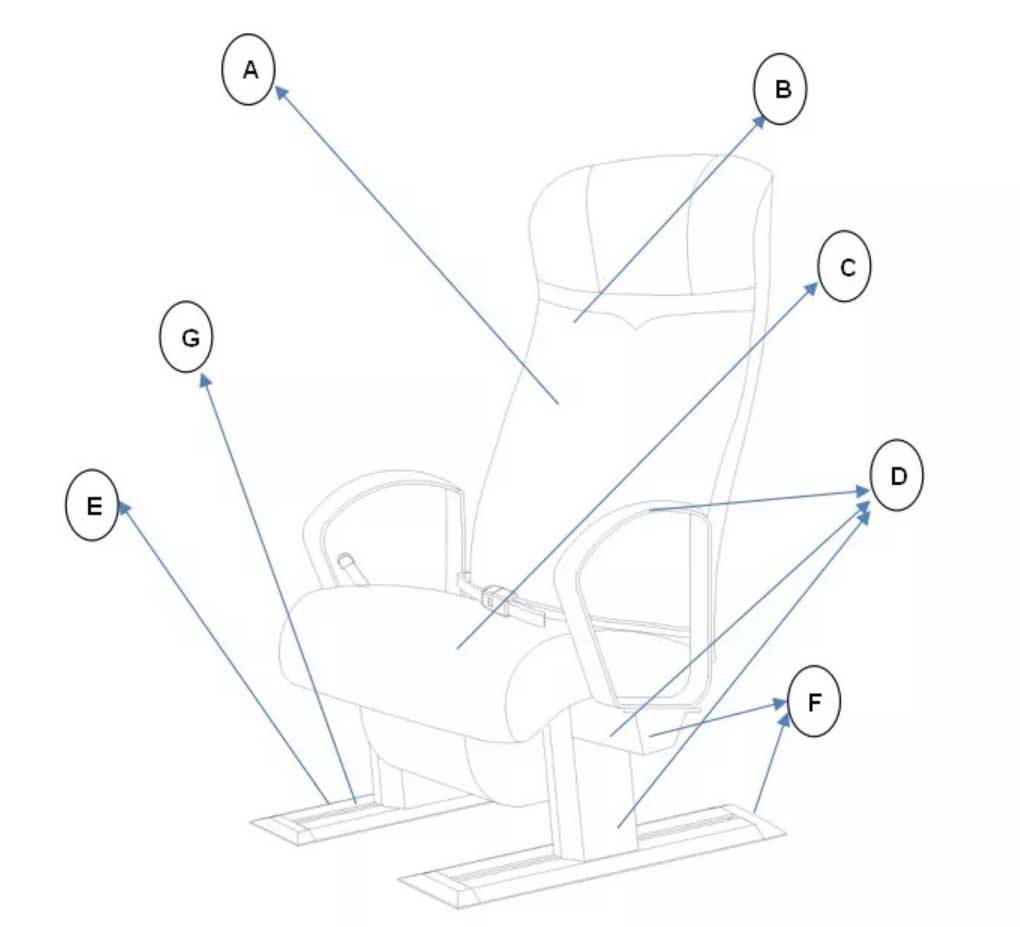 A. The seat surface is PU wear-resistant and fire-resistant high imitation leather, genuine leather or fabric.
B. The back is made of high-density polyester one-time molding high-cold foam rebound fireproof sponge.
C. It is used for high-density polyester one-time molding high-cold foam cushion rebound fireproof sponge.
D. Seat beams, chair legs and armrests are made of high-strength aluminum alloy 6063 oxides.
E. The guide rail is high-strength aluminum alloy 6061 oxides.
F. Beam and rail head decoration of PVC plastic resin material.
G. Track decoration layering of environmentally friendly rubber materials.
FAQ
Recommended Products