The closed chock is a type of ship's mooring and towing fitting installed on the shipside to lead the mooring and towing rope from the ship's inboard to outboard.
The closed chocks are normally adopted for ships that use wire ropes. The radius of the chock surface was designed based on the bending ratio of rope through the chock of not less than twelve times of the wire rope diameter.
The mooring chocks are the most widely used mooring equipment in the shipping industry. Generally, we must pass through the mooring chock from the ship to the shore, from the ship to the buoy, and from the ship to the ship. They play an important role in the operation and berthing of the ship.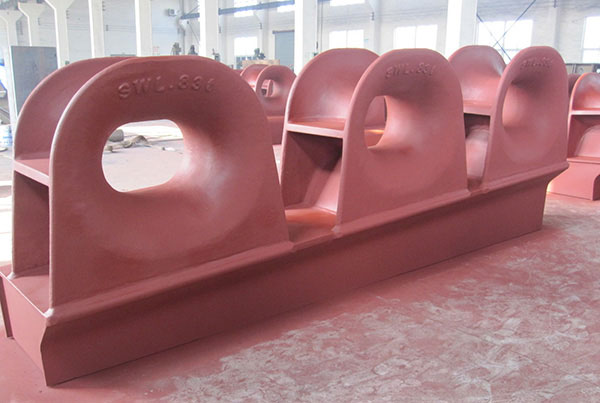 Related News