The pneumatic fender is constructed of an inner rubber, synthetic-tire-cord layer, and outer rubber. All of those shall be vulcanized firmly and proven by compress test. Outer rubber layer covers the outside of the fender to protect the cord layers and the inner liner rubber from abrasion and other external forces. Inner rubber layer of a rubber membrane seals the pressurized air inside the fender. Synthetic-tyre-cord layer for reinforcement layer made of synthetic-tire-cord fabric, which maintains the internal air pressure of the fender. The fender of diameter 2500mm and larger shall be equipped with a safety valve for releasing excess internal pressure when the fenders are over-compressed accidentally. Fenders are smaller than 2500mm in diameter, and can be equipped with a safety valve if required.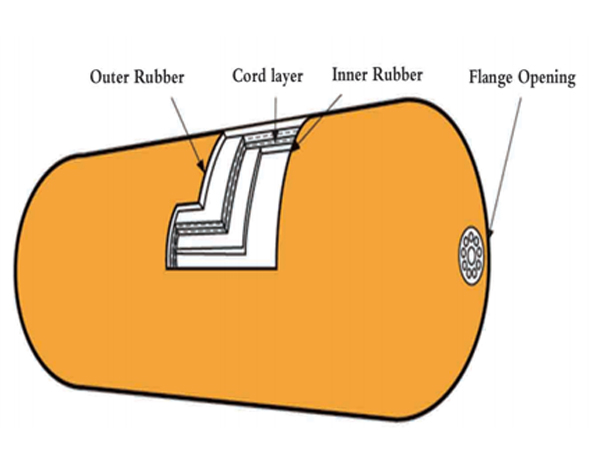 What happens when your fender is damaged? Unlucky? Throw it away and buy a new one?
Often the value of a marine fender is not low. When it is damaged, the first thing people think of is to repair it instead of throwing it away and buying a new one. Therefore, it is particularly important to learn how to repair marine fenders. If the damage is a little serious, so must replace a new fender. But if it is only simple wear, it can be repaired and reused, thereby saving costs. Next, we can briefly understand the repair steps of marine fenders, and hope to help you.
Repair steps for Pnuematic Rubber Fenders: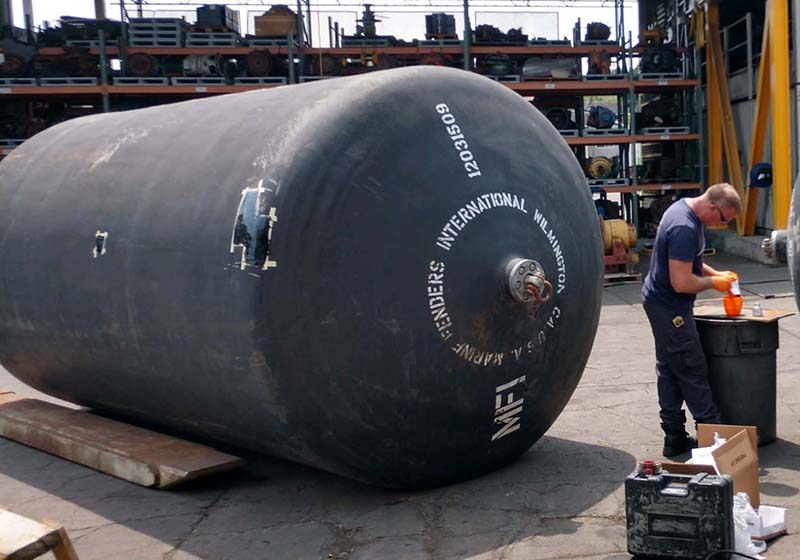 Delineate the repair range as the boundary of the polished surface. The repair range should extend to the surrounding cracks, and don't miss any hidden injuries.
Polish and repair part of the surface until the fiber thread is exposed, but do not damage the fiber thread.
For longer cracks, first use the cord to sew. The stitch hole position is about 2~3cm away from the crack, and the stitch distance is about 10cm.
Clean the surface of the part to be repaired with gasoline and let it dry.
Apply a layer of glue. The glue is prepared by soaking raw rubber in gasoline.
Seal the crack with a raw rubber strip with a thickness of 1cm and a width of 1cm larger than the crack.
Brush the gasoline and let it dry.
As a professional marine equipment supplier, Boomarine provides a variety of marine fenders. As a designer and supplier of high-performance and advanced marine fender systems, we provide cost-effective end-to-end solutions. If you have any needs, please feel free to contact us.
Related News