DIN 81915 Panama Chock Type C is a type of ship's mooring and towing fitting installed on the shipside to lead the mooring and towing rope from the ship's inboard to the outboard.
This DIN 81915 mooring chock was designed and manufactured according to German standards, having bulwark mounted type (Type A) and deck mounted type ( type C ). It is made of cast steel GS-38 (material 1.0420) equal to ZG230-450. It is cast to be round or oval shapes. The surface areas can be polished and upgraded to work with synthetic lines.
Besides DIN81915 mooring chocks, Boomarine also supplies many other types of deck chocks and bulwark chocks, classification society certificates such as ABS, BV, LR, CCS, etc. are available. If you have any needs, please feel free to contact us.
Technical Requirements:
All surfaces of the closed chocks including welding shall be free from any visible flaws or imperfections.
All surfaces in contact with the ropes shall be free from surface roughness or irregularities likely to cause damage to the ropes by abrasion.
The closed chocks shall be coated externally with an anti-corrosion protective finish.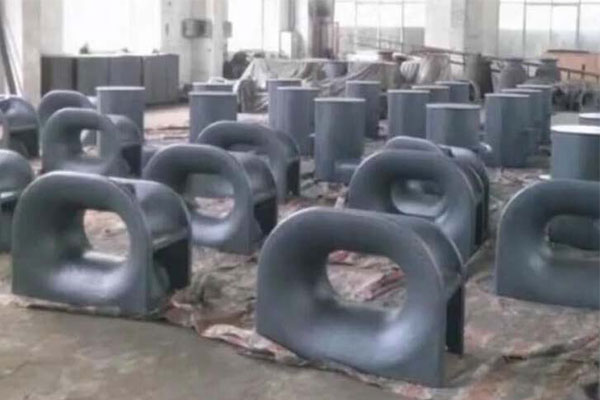 Dimensions: (mm)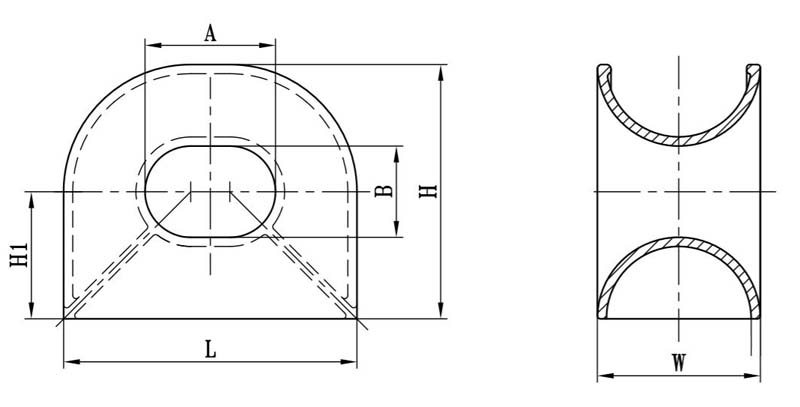 Model
SWL(KN)
Dimension(mm)
Mass Weight
(kg)
L
W
H
H1
A
B
C2
20
360
200
316
158
160
115
29
C3
30
450
250
390
195
200
140
48
C5
50
550
300
480
240
250
180
85
C8
80
680
360
586
293
320
225
136
C12
125
840
440
710
355
400
270
211
C20
200
1020
520
840
420
500
320
325
C32
320
1300
700
1100
550
600
400
840
Recommended Products