Type D End Shackle is an important assembly unit of anchor chain. It is designed to connect anchor cable to anchor and chain fastening device. In order to provide greater strength, the pin of the anchor shackle is made of an oval cross-section and is fixed in unloading with a positioning pin.
Anchor end shackle is made of alloy steel or stainless steel, and finishing with black paint or H.D.G. Nominal diameter ranges from 12.5mm to 162mm. Grades 2 & 3, R3, R4, and R5 are available. It can also be provided according to the specific requirements of customers.
Anchor end shackle is used to connect anchor with swivel forerunner. It joins the anchor and the anchor chain for mooring. Like most of the shackles, it is also made by drop forged treatment. all anchor chain fittings supplied by Boomarine are tested by UT and MT detection, also do proof and loading tests. Our target is to make sure every chain fittings would be at the perfect quality before leaving factory.
Type D End Shackle Features:
Designed for maximum security, safety and reliability.
With a safety pin providing further stability and assurance.
Extremely durable and long-lasting, ideal connection for use in tough conditions.
Suitable for a variety of lifting jobs.
Overall Dimensions of Type D End Shackle: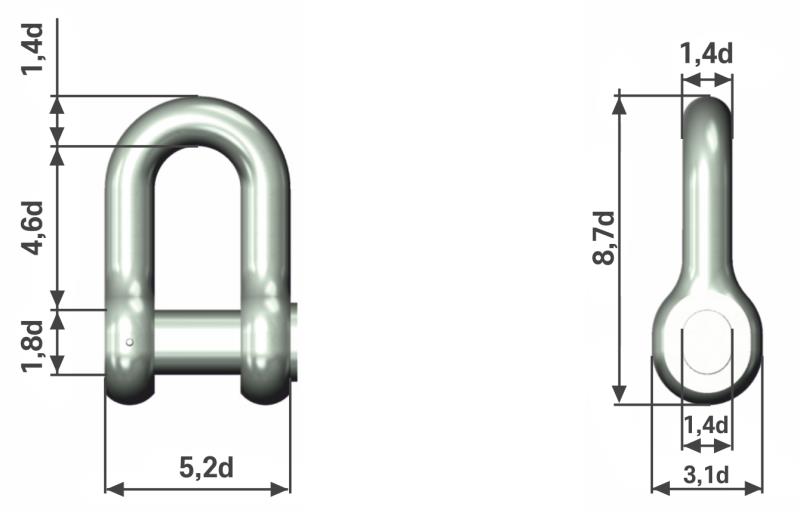 How to use the anchor end shackle?
Take out the pin first before using, then connect the U with the chain; to avoid the pin fall off, inserting a braking pin in the hole then sealing.
How to select the materials of shackles:
Better shackles are generally made of alloy steel, changing the history of ordinary carbon steel in the past. When choosing the shackle, attention should be paid to the safety factor, which is generally 4 times, 6 times and 8 times. When shackle is used, the rated load must be strictly observed. Excessive frequent use and overload use are not allowed.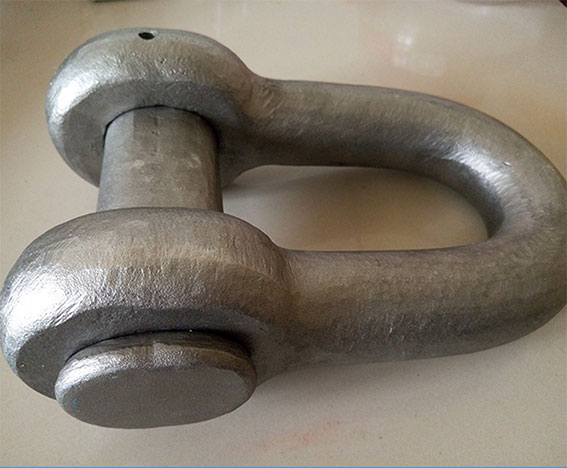 Connection Form of Type D End Shackle: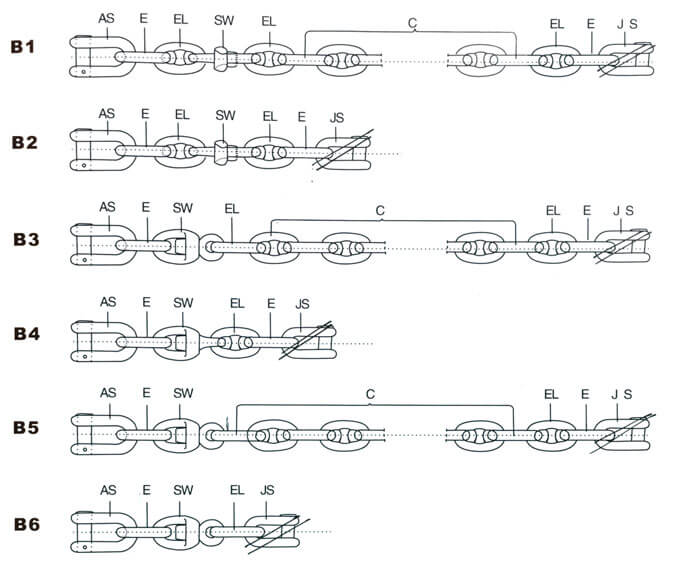 Recommended Products