Key Points of Rubber Fender Performance Test
The fender performance is determined by the absorbed energy and max. reaction force in the procedure when the fender is compressed to the rated deflection.
In the performance testing procedure, the rubber fender is under direct force vertical to the fender surface, the compression speed shall be 2-8cm/min repeating three times. Unless otherwise specified, the deflection and reaction force shall be recorded to the nearest value to 1mm and 1.0KN(0.1ton)
The unit of energy absorption is KN-m(Ton-m), determined by the calculation of reaction force in the rated deflection/defection curve.
4. The performance value of the fender shall take the mean value of the 2nd and 3rd testing result.
In the testing results, it is preferred that the energy absorption value shall be greater than the required energy absorption value with 10% deducted, the reaction force value shall be lower than the required reaction force value with 10% added.
Record the in-house temperature in the testing.
Sampling
Material: to take one set randomly from all.
Size: All fenders
Specification/Performance: to take one from 10 sets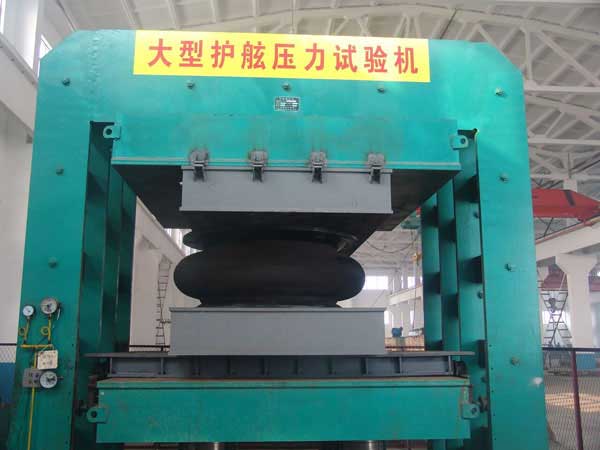 Related News