ISO 13729 deck mounted closed chock is a type of ship's mooring and towing fitting installed on the shipside to lead the mooring and towing rope from the ship's inboard to outboard. It can be either mounted directly onto or into the hull, or alternatively can come supplied with a base plate to be bolted to a plinth.
The closed chocks are normally adopted for ships that use wire ropes. The radius of the chock surface was designed based on the bending ratio of rope through the chock of not less than twelve times the wire rope diameter.
The closed chock is used specifically for the guidance of rope mooring lines on board a large ship or vessel. Due to its heavy-duty use, the chock is manufactured from high quality cast steel in various grades depending upon the particular application and loading required.
ISO 13729 deck mounted closed chock is made of steel casting material having a yield point of not less than 235 N/mm2 or equivalent. The carbon contents of the steel casting shall not be more than 0.23 % considering weldability. There are no visible flaws or imperfections on the surface, and without roughness or irregularities in contact with the rope will damage the rope due to wear.
As a leading supplier of marine equipment, Boomarine supplies all kinds of mooring chocks, and can also customize the mooring chocks according to your drawing. All our mooring chocks have passed the approval of various classification societies such as CCS, DNV, ABS, BV, LR, etc. If you have any needs, please feel free to contact us.
ISO 13729 closed chocks are normally adopted for ships which use wire ropes. And the chocks are classified by their installation site as follows:
Type A – ISO 13729 deck mounted closed chock
Features of ISO13729 Closed Mooring Chock:
Made from high quality cast steel.
Deck mounted, variety of sizes available.
Paint primed or galvanized.
Compliant with ISO 13729 specifications.
Finish with one layer of shop primer after sandblasting 2.5.
Technical Requirements:
All surfaces of the closed chocks including welding shall be free from any visible flaws or imperfections.
All surfaces in contact with the ropes shall be free from surface roughness or irregularities likely to cause damage to the ropes by abrasion.
The closed chocks shall be coated externally with an anti-corrosion protective finish.
Dimensions: (mm)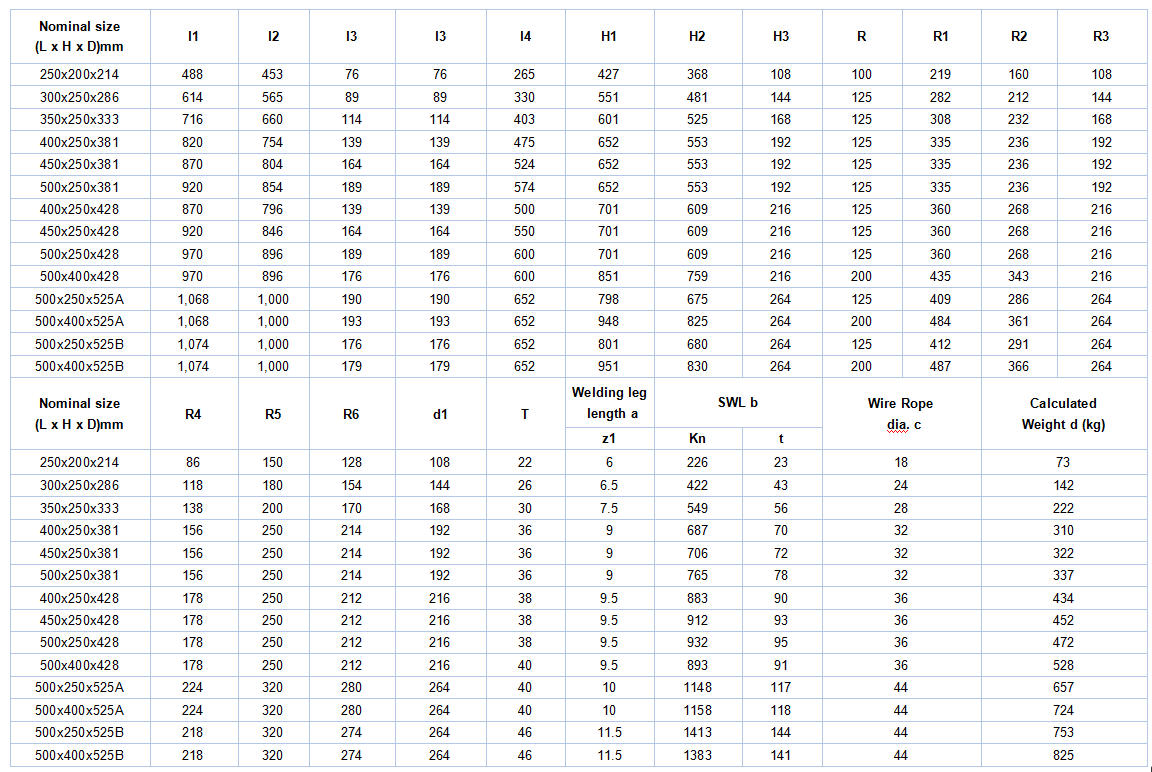 Packing
For different shipping methods and destinations, we will suggest different packaging. If you have any requirements for the packaging, please let me know during the inquiry.
Wooden Case
Iron Frame
Waterproof Carton
Nude
Recommended Products