NS2590 Mooring Chock is a deck mounted marine towing device. It is designed according to Norwegian standards, made of high-quality steel material, and mounted on the deck of the boat by welding. It is available in two main sizes: 300x250mm and 400x250mm, weighing 110kg and 175kg, and can withstand a traction line strain of 445KN and 625KN respectively. These are similar to the NS2589 mooring chock.
In common with the NS2588 mooring chock, they are used on deck. The surface is cleaned to Sa2.5 according to the Swedish standard SIS 05 59 00 and coated with an anti-corrosion primer. The surface in contact with the mooring line is smooth without burrs or sharp edges, which effectively reduces the friction loss of the mooring line.
Boomarine, as a professional marine equipment supplier, can provide various standard mooring chocks, as well as tailor-made solutions to meet different needs. And all of these have CCS, DNV, GL, KR, LR, NK, ABS and other classification societies certificates. If you have any needs, please feel free to contact us.
Features of NS2590 Mooring Chock:
Robust and durable with low maintenance cost.
Simple design, easy to disassemble and install.
Smooth surface and coated with anti-rust primer to reduce friction of mooring rope.
Because the hole in the middle is closed, the cable will not jump out.
Can withstand large traction force.
Specifications of NS2590 Mooring Chock: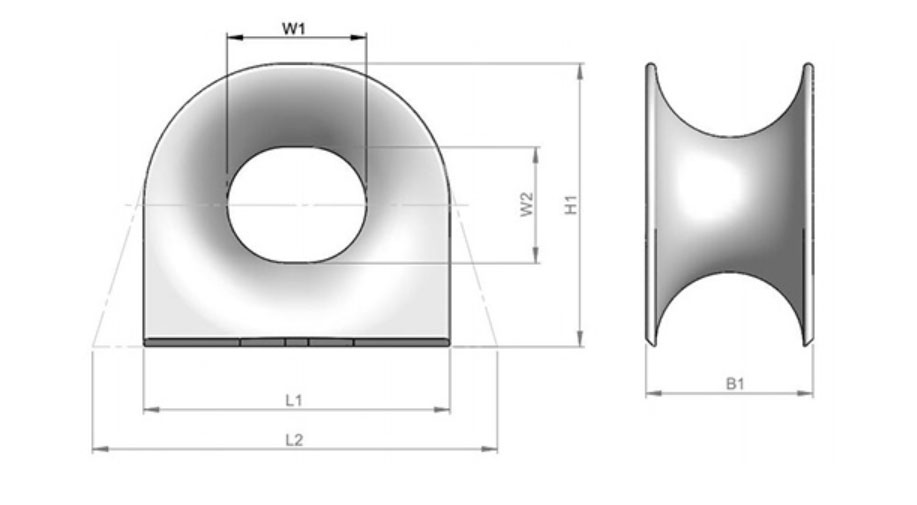 Nominal Size(mm)
SWL(kN)
Dimensions(mm)
Weight(kg)
B1
H1
L1
W1
W2
300*250
445
348
610
660
300
250
110
400*250
625
348
610
760
400
250
175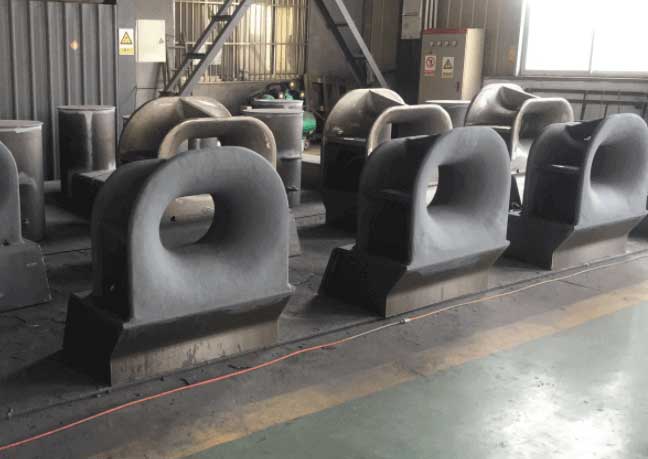 FAQ
Recommended Products