Application of the floating dock/HDPE Pontoon
The modular floating dock could be used for the yachts dock, motorboat dock, kayak dock, etc.
With cleats, boat fenders, railings, gangways, the dock can berth different sizes of boats, and the boats can rise and fall with the water level.
The modular is cubes, which are connected by pins, and can be equipped with special railings, fasteners, bolts according to the environment on site.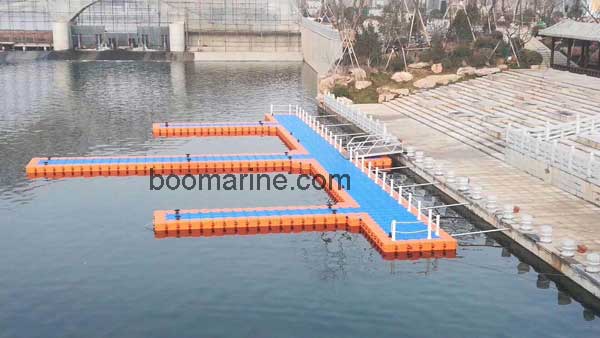 Features of HDPE Pontoon From Boomarine Supplies:
Polyethylene blow molding, no seam, strength, shock resistance to impact, and strong, meet the environmental standards and recyclable recycling.
The overall modular construction is simple to install and you can assemble them to create whatever shape and size you like.
The configuration options are limitless.
It is widely used in water engineering like boats docked at the pier, water floating platforms, water stages, water sports pools for different purposes.
Related News