NS2587 Bulwark Mounted Mooring Chock is a special type of hawse hole at a vessel's bow, which is designed for temporary mooring. NS means Norsk standard or Norwegian Standard, a standard as JIS, DIN, GB, etc. This standard has four kinds of chocks NS2587, NS2588, NS2589 and NS2590.
NS2587 mooring chock is also called NS2587 mooring pipe. It is made of high quality cast steel. And the chocks are cleaned to Sa2.5 in accordance with Swedish standard SIS 05 59 00 and painted with an anti-corrosive primer. The surface coming into contact with the mooring line is smoothened with no burs or sharp edges.
All these types of chocks cannot satisfy the requirements of the Panama Canal Commission (PCC). So they are used less often than Panama Chocks. And they are more often used in European countries than in Asia.
As a leading supplier of marine equipment, Boomarine can supply all kinds of mooring chocks to meet the requirements of different projects. All of them can be manufactured with class certificates of CCS, DNV, GL, KR, LR, NK, ABS, etc. Besides, we can also provide a series of customized solutions. If you have any needs, please feel free to contact us.
Types & Dimensions of NS2587 Mooring Chock
There are two types of NS2587 Mooring Chock:
Type A welded: steel NS12 132 (RSt 42-2)
Weight: 15kg to 80kg
Nominal Size: 200*150mm to 400*250mm
Surface treatment: Corrosion-proof external corrosion layer
Installation point: Bulwark Mounted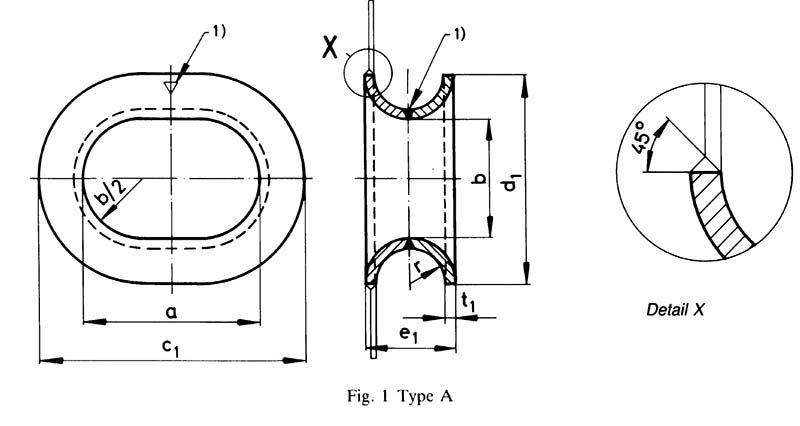 | | | | | | | | | |
| --- | --- | --- | --- | --- | --- | --- | --- | --- |
| Nominal Size (mm) | a | b | c1 | d1 | e1 | r | t1 | Mass (kg) |
| 200×150 | 200 | 150 | 330 | 280 | 130 | 49 | 16 | 15 |
| 300×200 | 300 | 200 | 450 | 350 | 150 | 59 | 16 | 38 |
| 400×250 | 400 | 250 | 590 | 440 | 190 | 75 | 20 | 80 |
Type B cast: cast steel NS 11 640 (Sst 400)
Weight: 14.9kg to 99kg
Nominal Size: 200*150mm to 400*250mm
Surface treatment: Corrosion-proof external corrosion layer
Installation point: Bulwark Mounted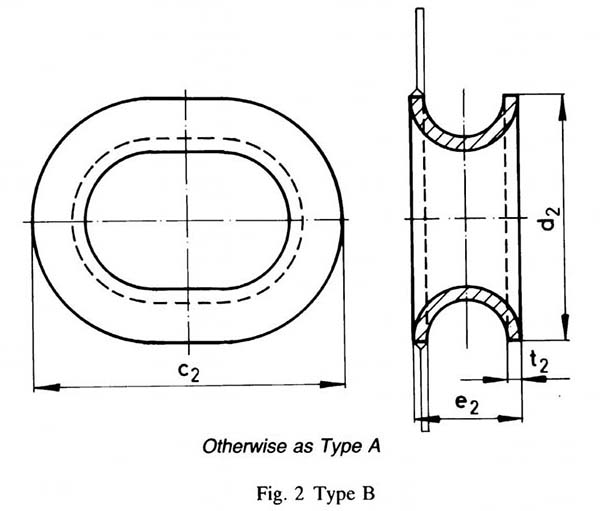 | | | | | | |
| --- | --- | --- | --- | --- | --- |
| Nominal Size (mm) | c2 | d2 | e2 | t2 | Mass (kg) |
| 200×150 | 330 | 280 | 130 | 16 | 14.9 |
| 300×200 | 450 | 358 | 158 | 20 | 47 |
| 400×250 | 600 | 450 | 200 | 25 | 99 |
Recommended Products