Removable navigation buoys are navigation marks that float on the water and are anchored at designated locations to mark waterway ranges, indicate shoals, navigation obstacles, or indicate special navigation aids on the water. It has a rugged construction with a base made of one-piece, UV-resistant, durable polyethylene. The interior is filled with closed-cell polyurethane foam to keep water out where it's unlikely to damage the outer layer. The top of the buoy is moulded in standard IALA high visibility colours and shapes to suit a variety of installation requirements.
The most important feature of our buoys is that they are removable and easy to transport and install. In addition, it also has the characteristics of light weight, good elasticity and corrosion resistance, which can be applied to various harsh marine environments. Due to the particularity of their materials and manufacturing process, they have an expected lifespan of up to 20 years, which is 3 times that of steel buoys.
As a professional marine equipment supplier, Boomarine can provide a range of marine buoys for navigation. In addition, we can also provide ancillary products such as anchor chains and counterweights. If our standard products do not meet your requirements, we are more than happy to design and manufacture products that meet your unique requirements.
Features of Removable Navigation Buoys
Free to disassemble
It can be quickly disassembled and installed, which greatly saves transportation costs, and is also easy to deploy and install.
High Quality
Excellent buoyancy and stability, UV resistance, good flexibility, and no cracking.
Excellent Impact Resistance
The buoy is partially filled with closed-cell polyurethane foam with a density >45kg/m³, with internal steel support. Especially suitable for a variety of harsh marine environments.
Lightweight, Durable and Safe
Using imported food PE raw materials, lightweight and high buoyancy. Due to its high corrosion resistance and aging resistance, it is safe and durable.
Cost-effective
Compared to steel buoys, it is much cheaper to manufacture, requires little maintenance, and has an expected service life of 20 years.
Good Workmanship, Simple and Beautiful
It is a one-time molding, no welding and gluing required. The exterior meets IALA's recommended high-visibility colors, is corrosion-resistant, durable, and will not fade for 15 years.
Why Choose Our Removable Navigation Buoys?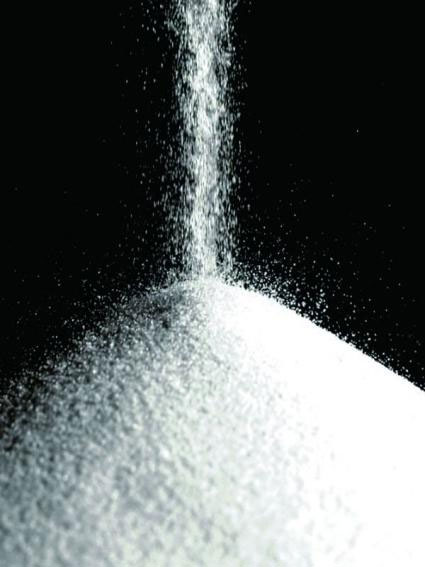 100% imported raw materials from Korea
After years of testing and demonstration of raw material solution flow rate, resin density and resin thermal stability, we have selected 100% raw materials suitable for plastic buoys.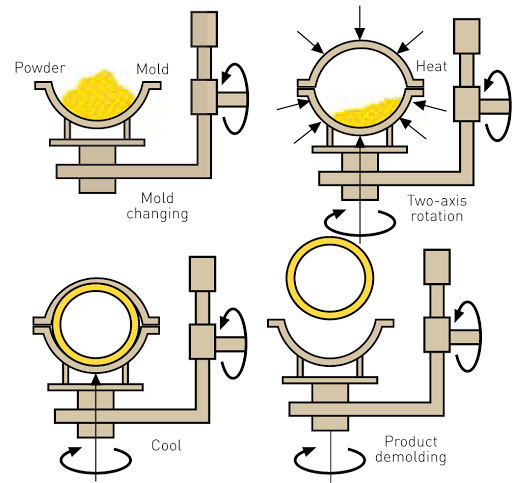 Advanced Rotational Molding Process
Rotational molding is a manufacturing process used to create seamless, stress-free hollow products. Additional crafts can be added, such as filling with EPS foam. Virtue: Stress-free parts, complex shapes, relatively low production costs.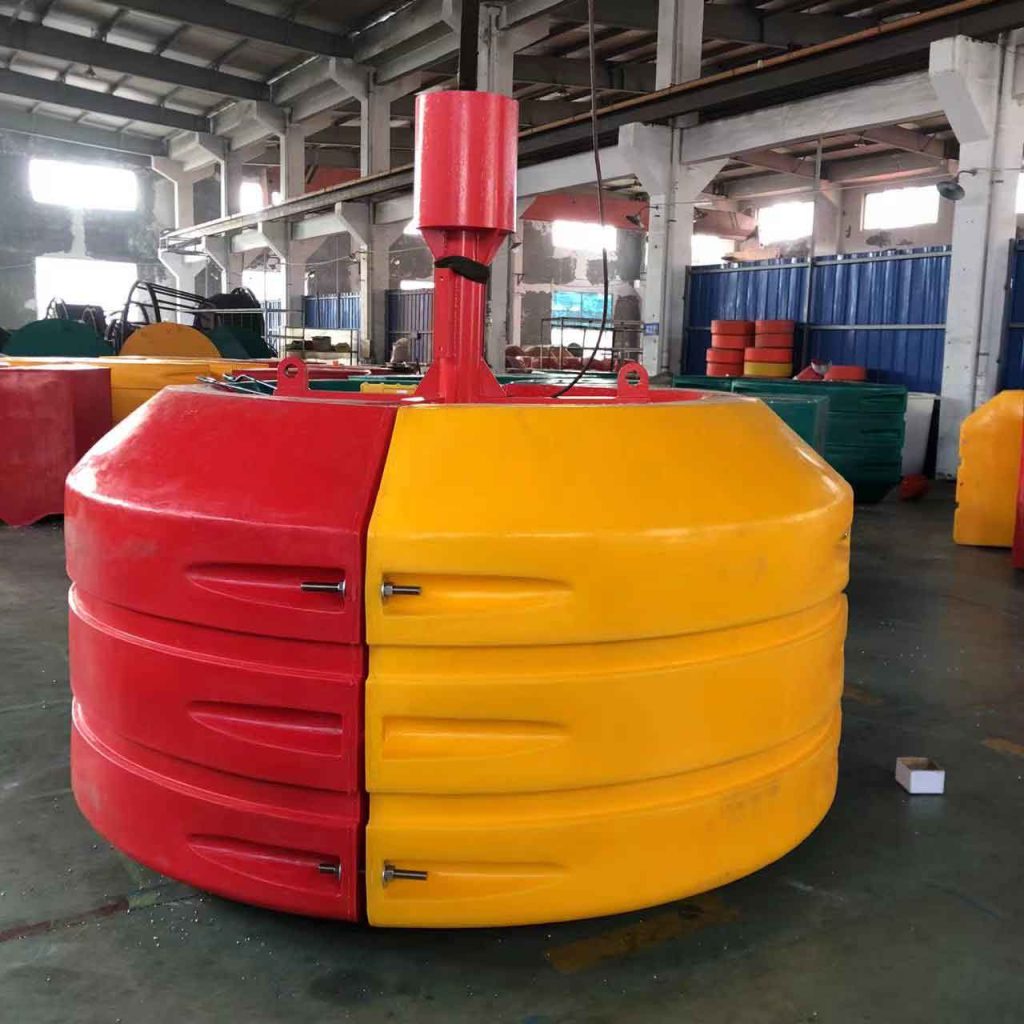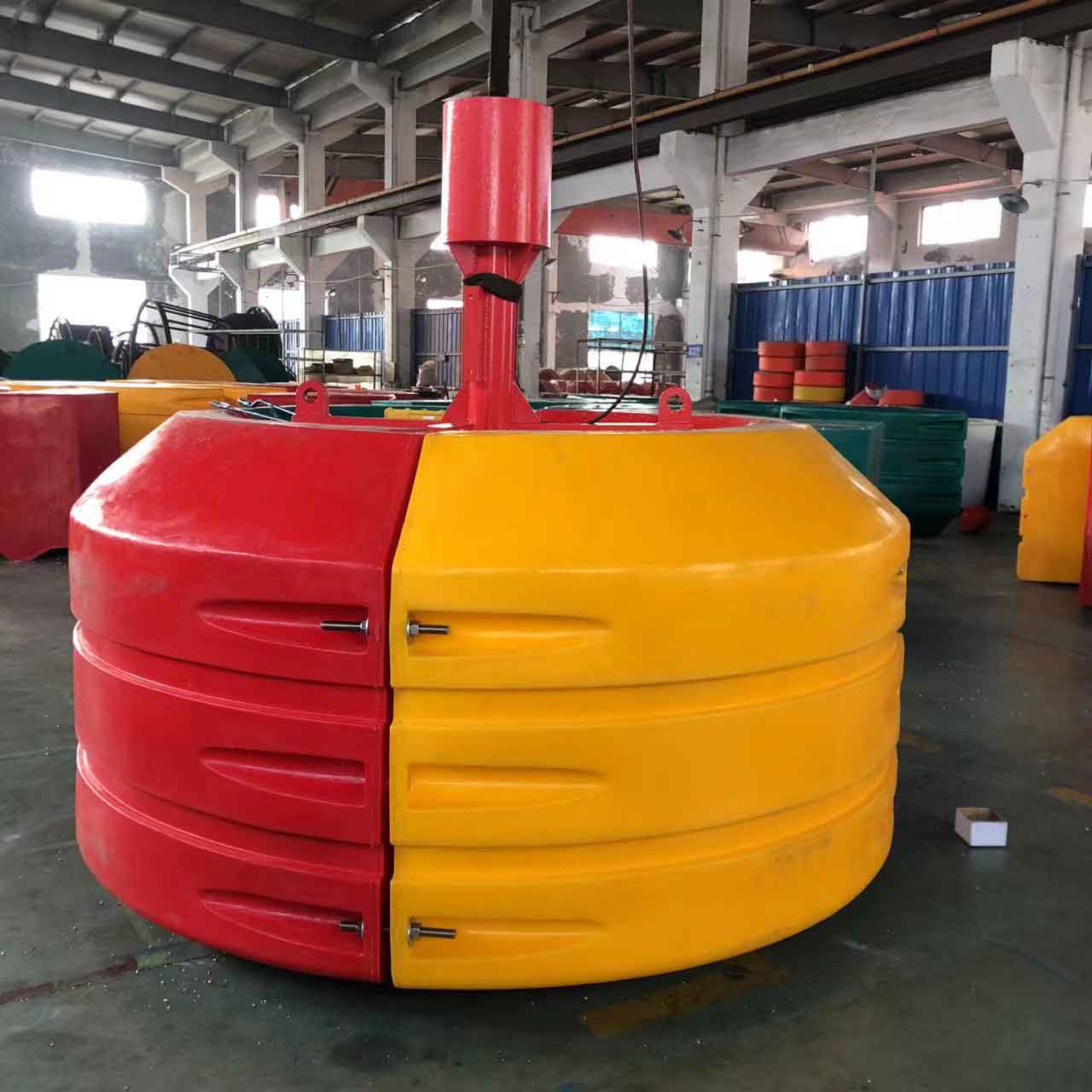 Attractive shape, high performance
Navigation buoys are bright yellow, other IALA-permitted colors are available. What's more, the navigation buoy has a polyethylene shell filled with EPS foam. The keel is galvanized to provide excellent corrosion resistance.
Available Marine Navigation Lights for Buoys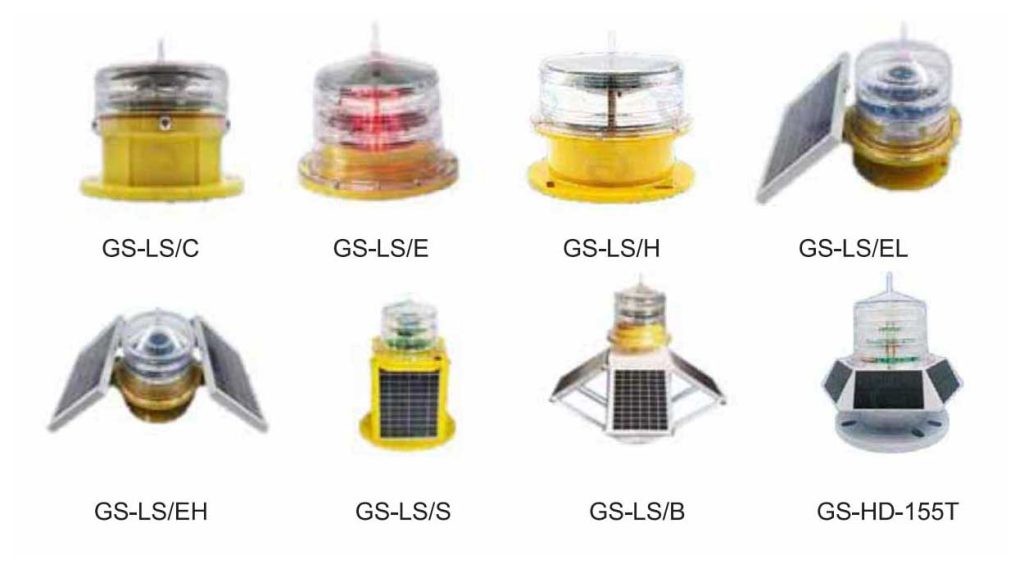 Type
Visual Range
Weight (kgs)
Installation Size
Continuous Working Time
without Sunlight
GS-LS/C
1-2.5nm
0.3
Φ100mmxM6
15days work 12hrs a day
GS-LS/E
1-4nm
1.2
Φ170mmxM6
20days work 12hrs a day
GS-LS/H
1-5nm
3.2
Φ185-200mmxM8
15days work 12hrs a day
GS-LS/EL
1-5nm
3.5
Φ145mmxM11
15days work 12hrs a day
GS-LS/EH
1-6nm
4.2
Φ145mmxM11
20days work 12hrs a day
GS-LS/S
5-10nm
7
Φ220mmxM12
20days work 12hrs a day
GS-LS/B
5-10nm
8.5
Φ160mmxM12
20days work 12hrs a day
GS-HD/155T
1-5nm
3.6
Φ175-205mmxM16
30days work 12hrs a day
FAQ
If you have other questions, please feel free to contact us, we will reply you within 24 hours!
Recommended Products